Don't wait to RSVP to our May 25th Courtyard Coffee Talk with Dr. Hill! Come enjoy the spring air and some iced coffee & refreshments all while catching up with what's happening in the district. We want to hear from you too, let us know what is on your mind! #weareWINdsor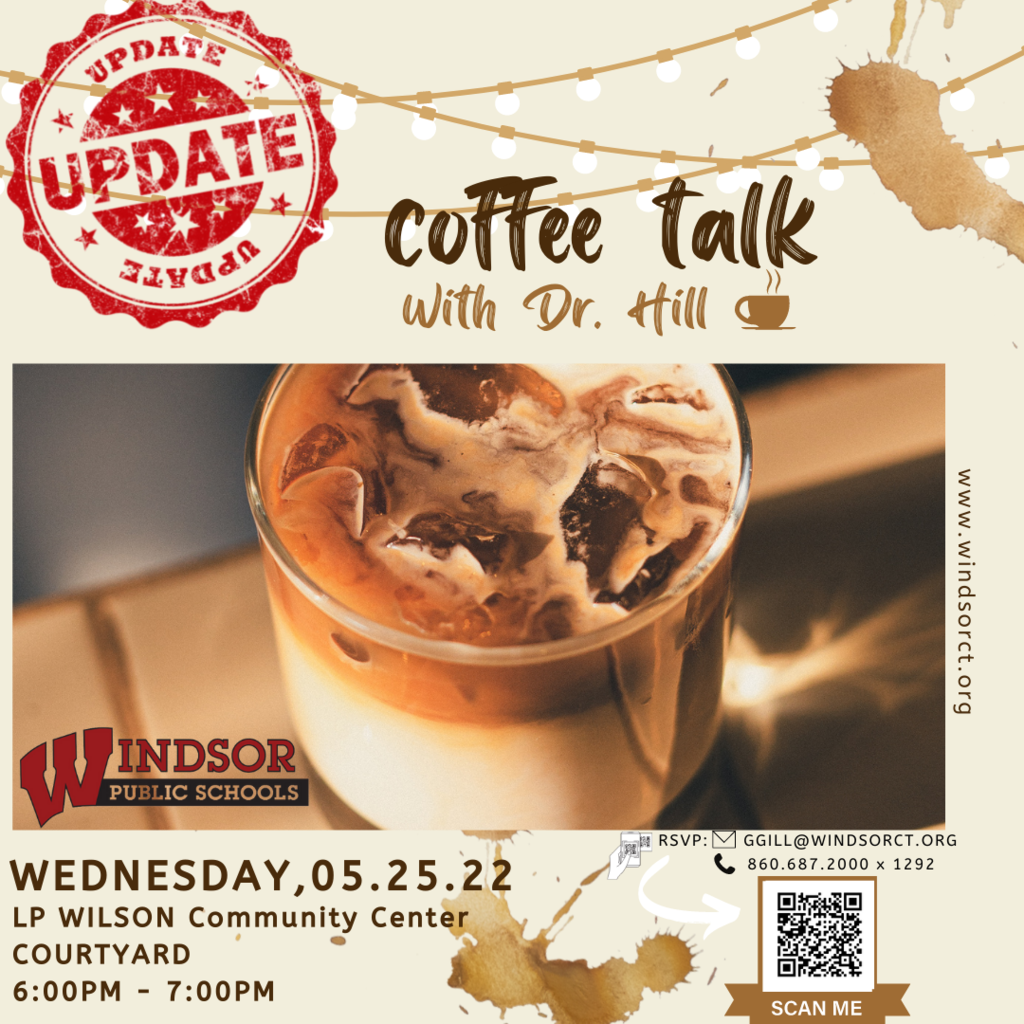 Shout out to our seniors, Jada Watson (UConn/Biochem), Jessica Wallen, Sage-Marie DesRosiers, Emily Anderson (UHart/Art), Christine Damas (Manchester Community/Art Therapy), & Trinity Goode (Albertus Magnus/Art Therapy) whose art inspired @ the WHS Art Show! #weareWINdsor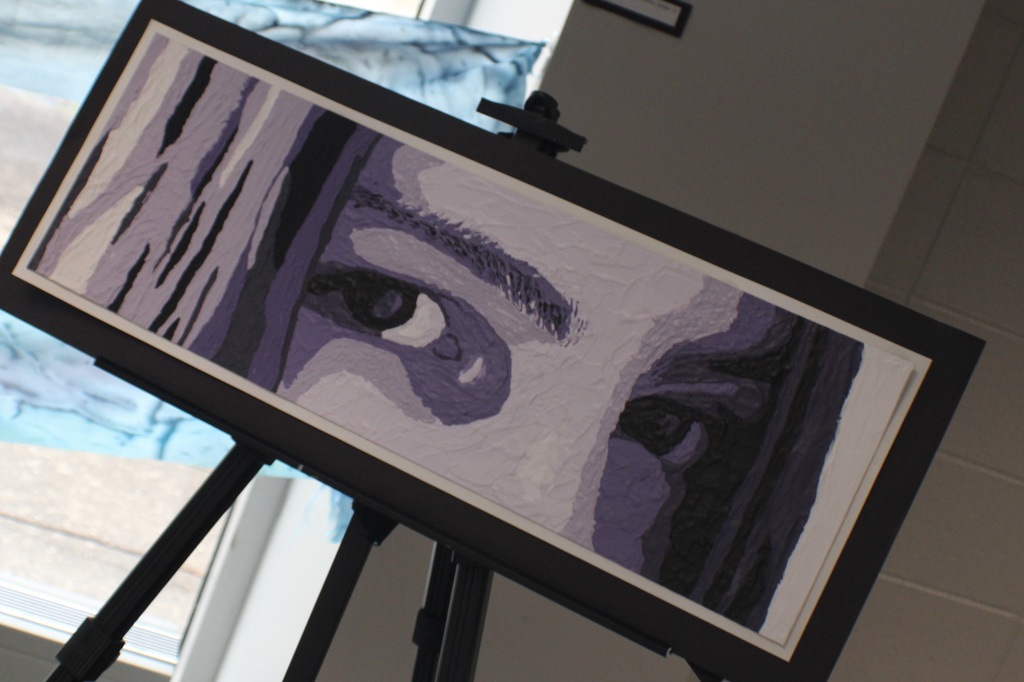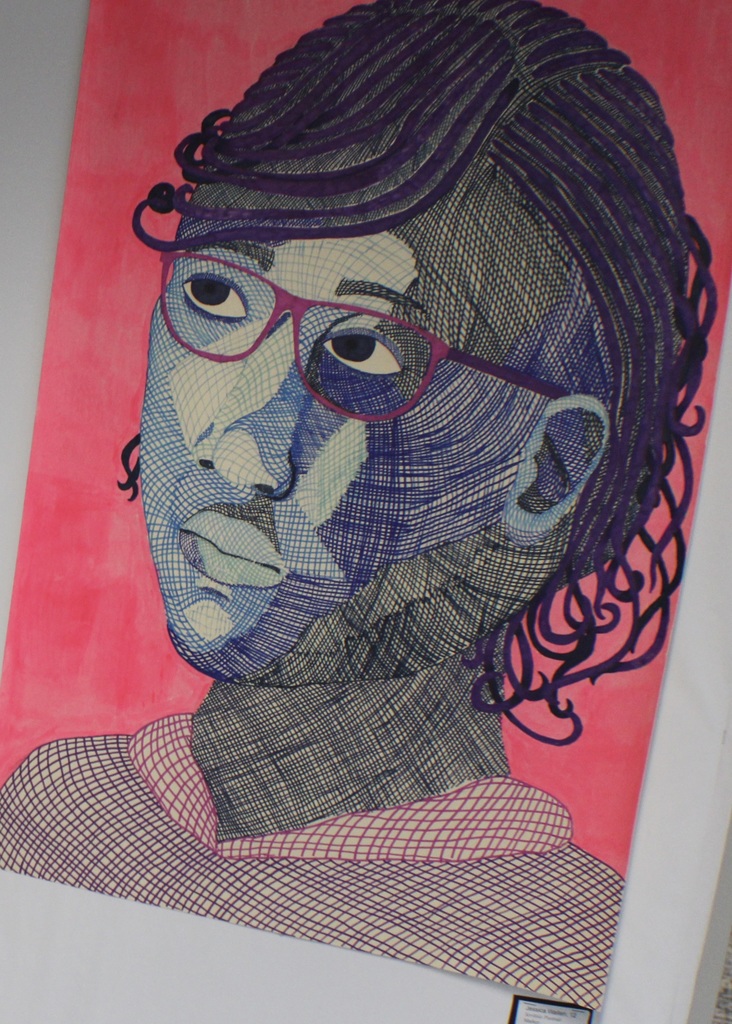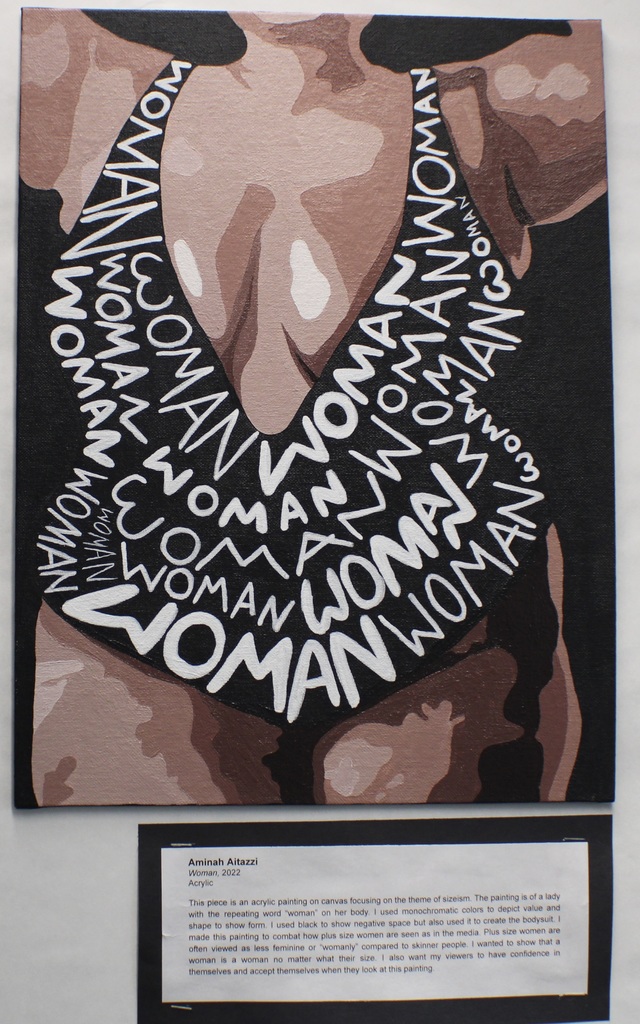 Congratulations to the WHS Art Department and student artists who put on a wonderful Art and Fashion Show last night! Everyone in attendance had a special treat witnessing the Media Center be transformed into an Art Gallery! #weareWINdsor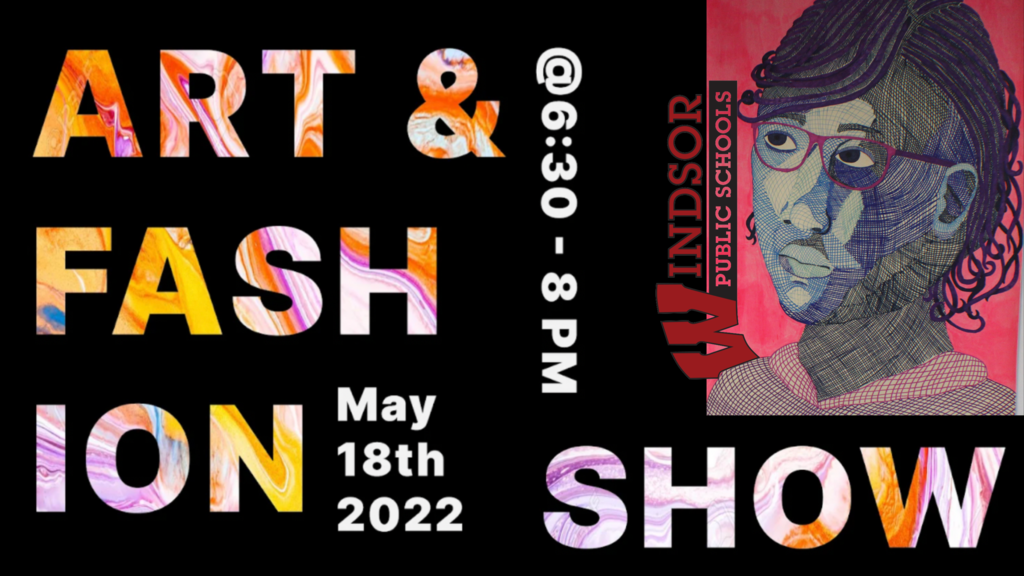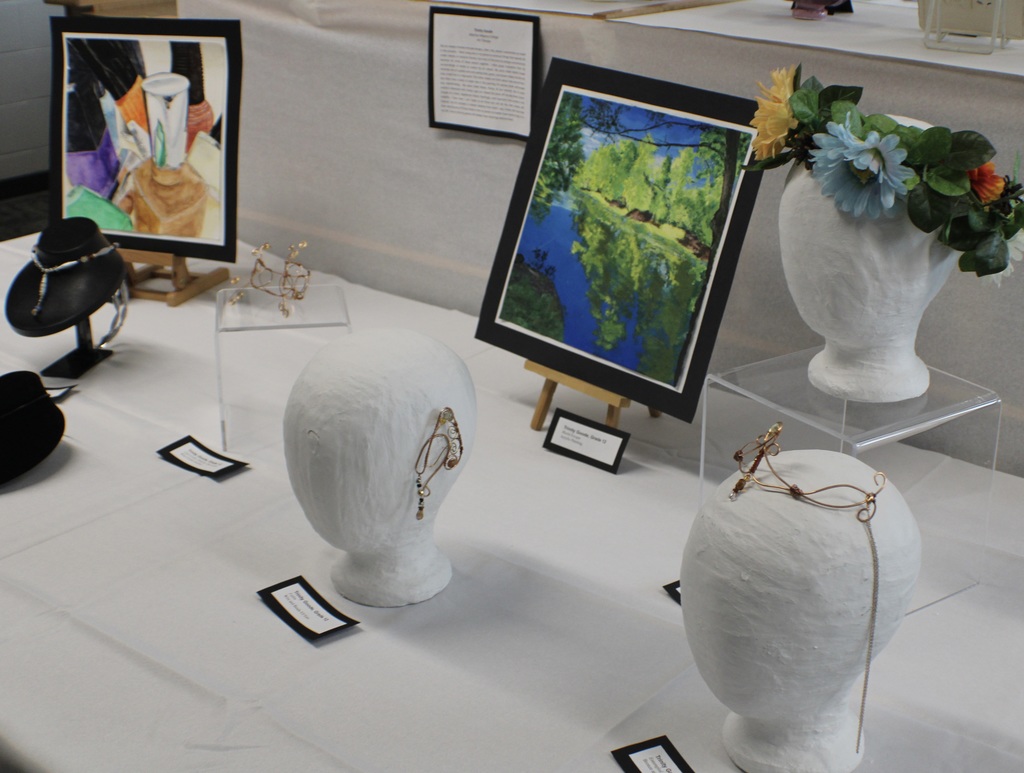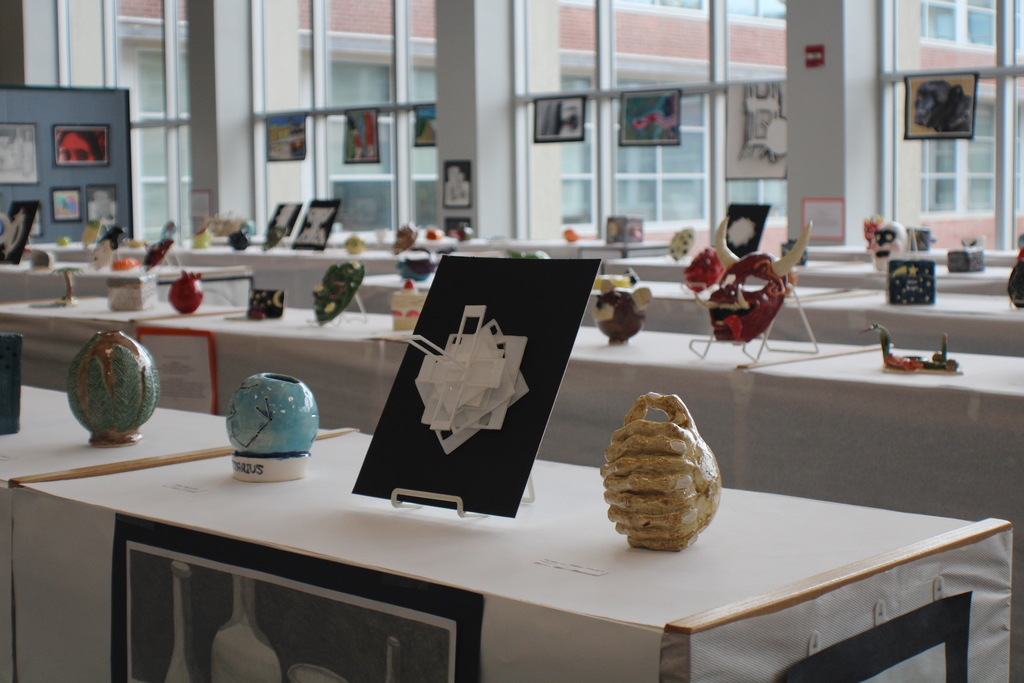 Thank you to all the families and educators who came to celebrate the CABE Student Leadership Awards presentation at last nights BOE meeting! Congratulations to the recipients: WHS—Emma Butterick & Breon Parker, Jr. and from SPMS—Maget-Ami Niang & James Wong. #weareWINdsor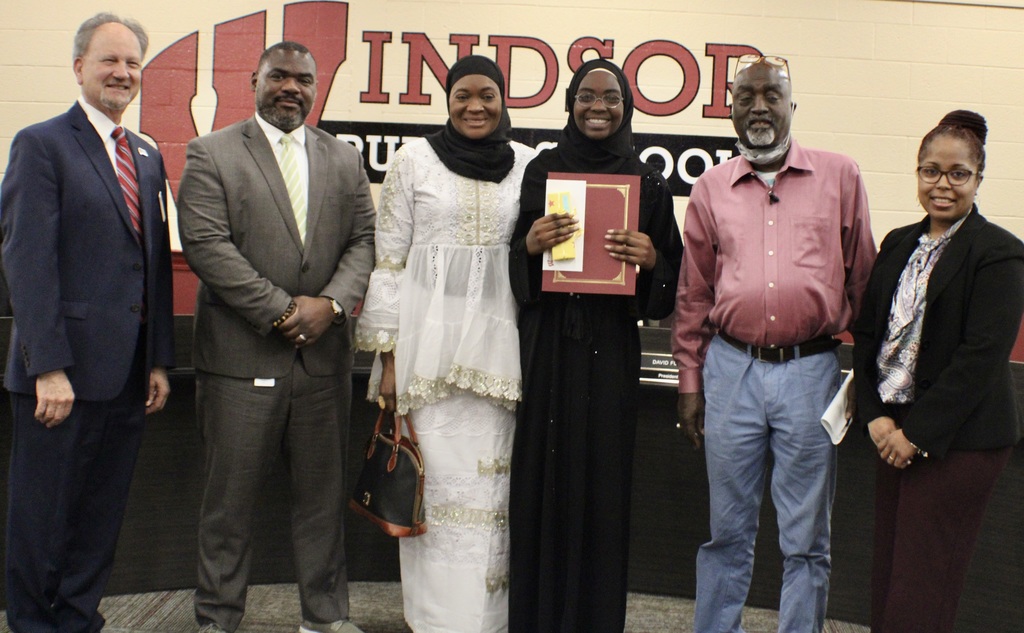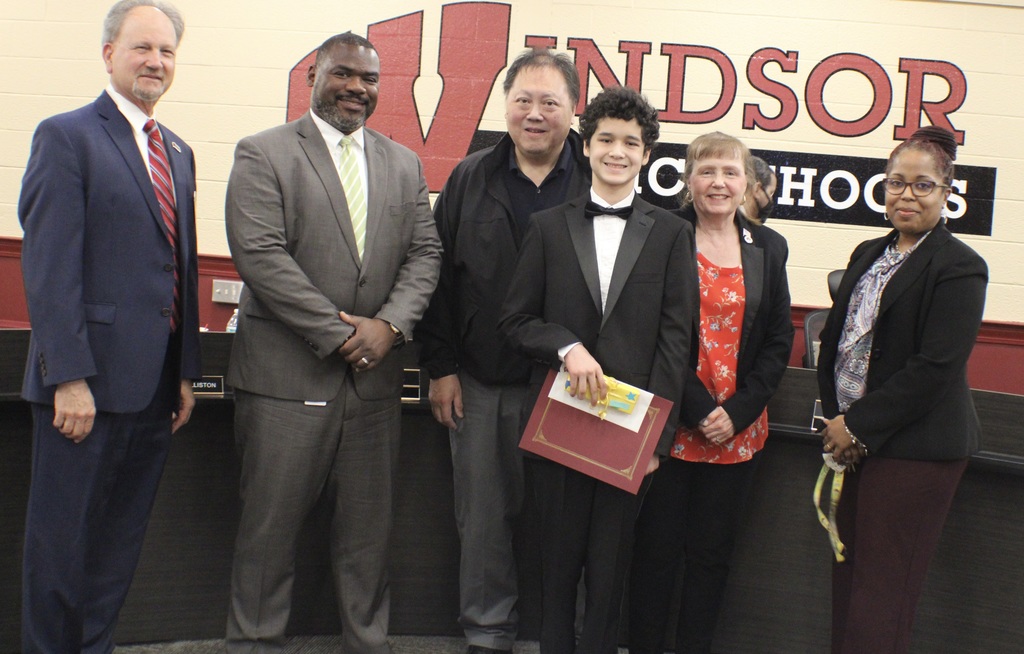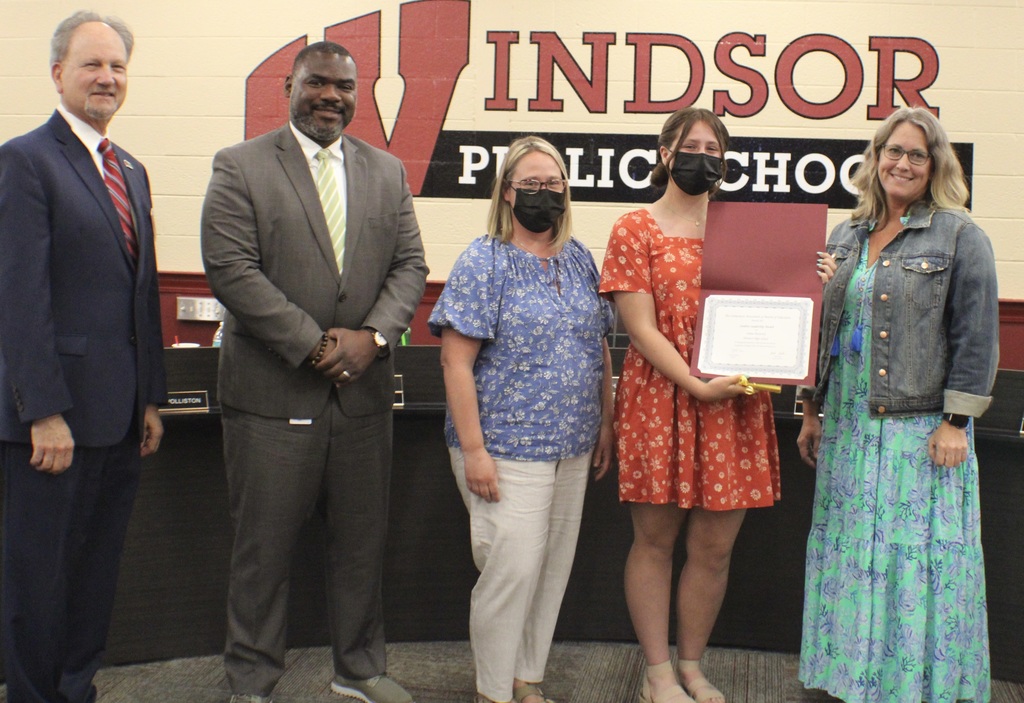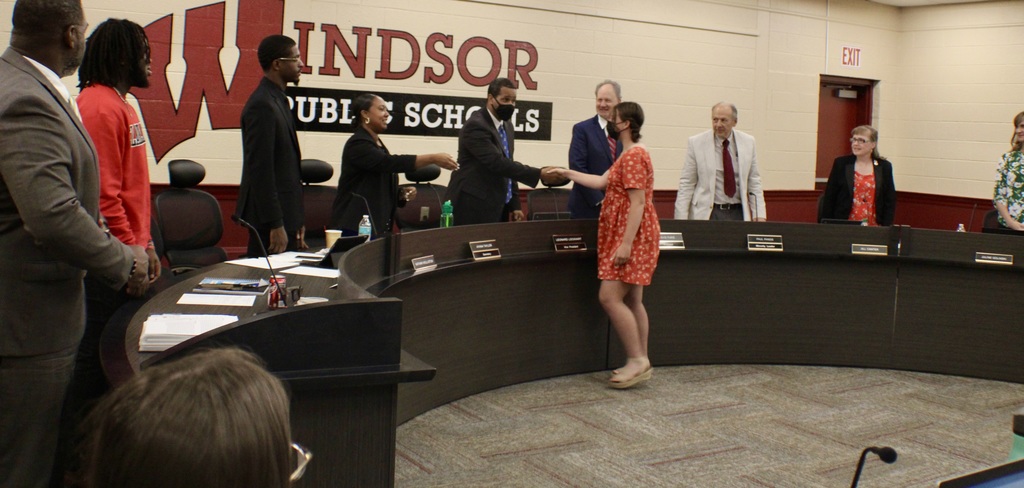 Poquonock held their Spring Concert last night and what a magnificent sight to behold! It was great to see the youngest members of our learning community center stage, performing with great confidence and poise! #weareWINdsor #musiced #K12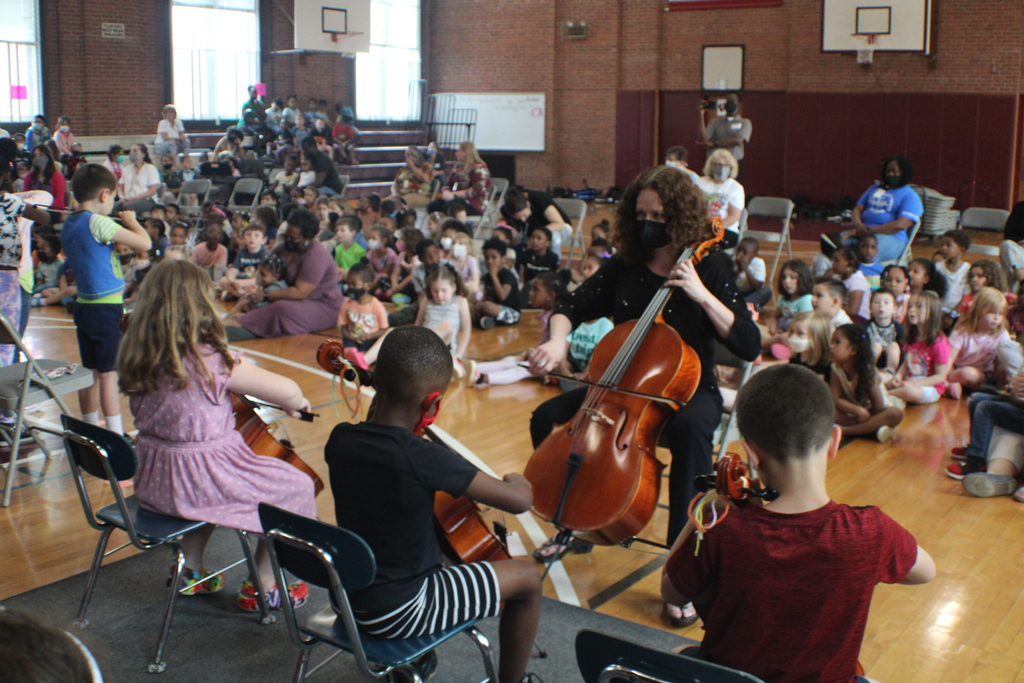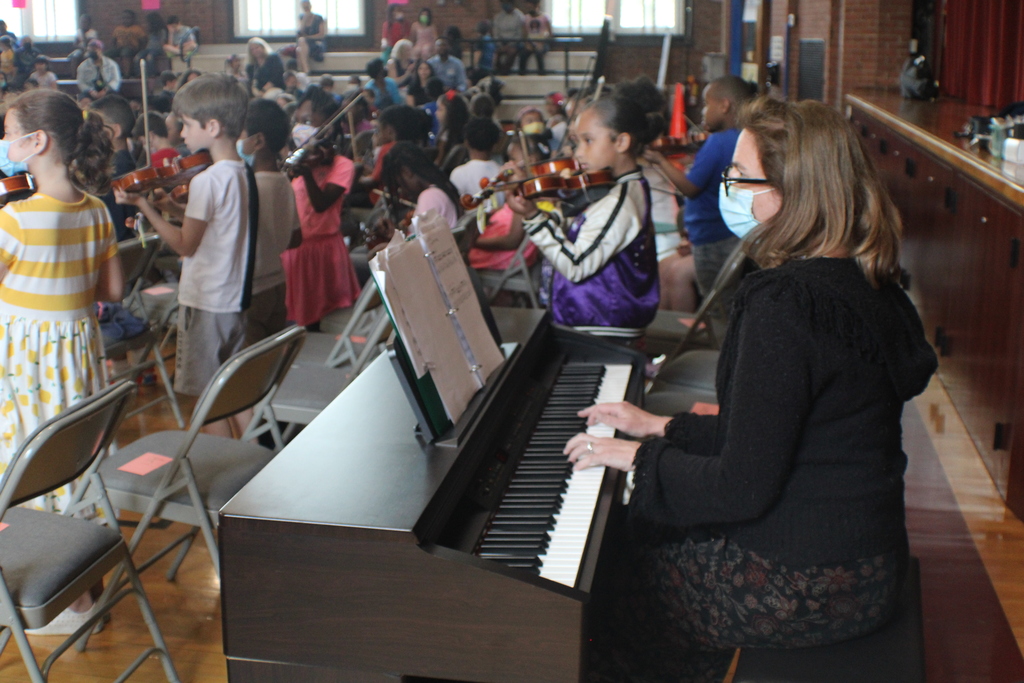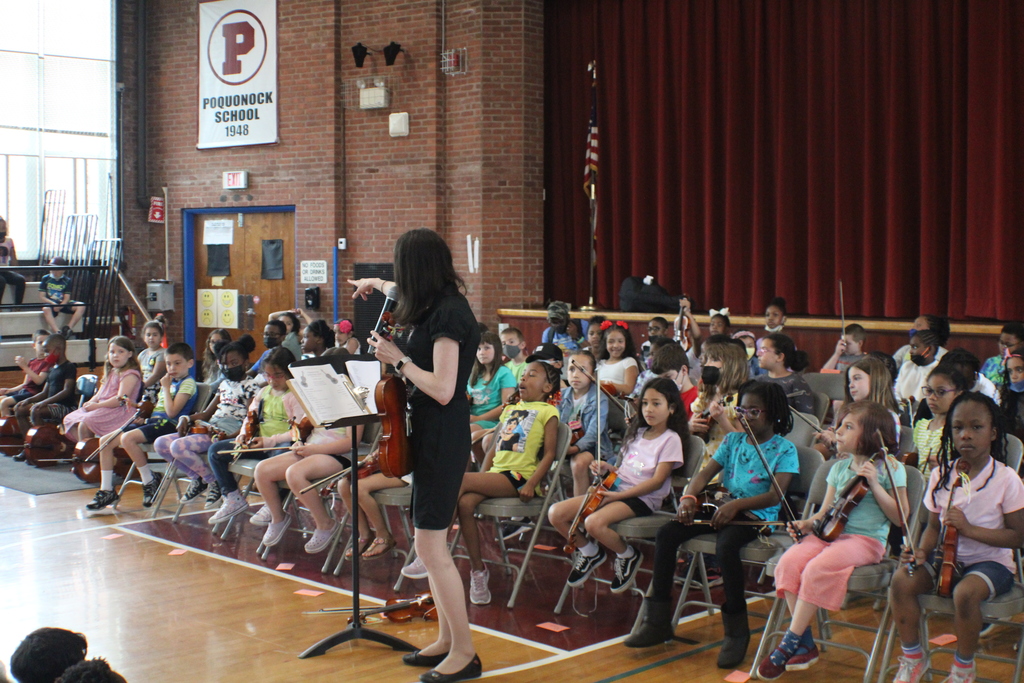 Come SUPPORT WHS's Baseball team TONIGHT @ DUNKIN' DONUTS PARK! First pitch is at 6:30 PM. Tickets can be purchased at the door. Children under the age of 5 are Free and any Little Leaguer or Sage Park player with their uniform/hat on are also Free. Concessions WILL be open!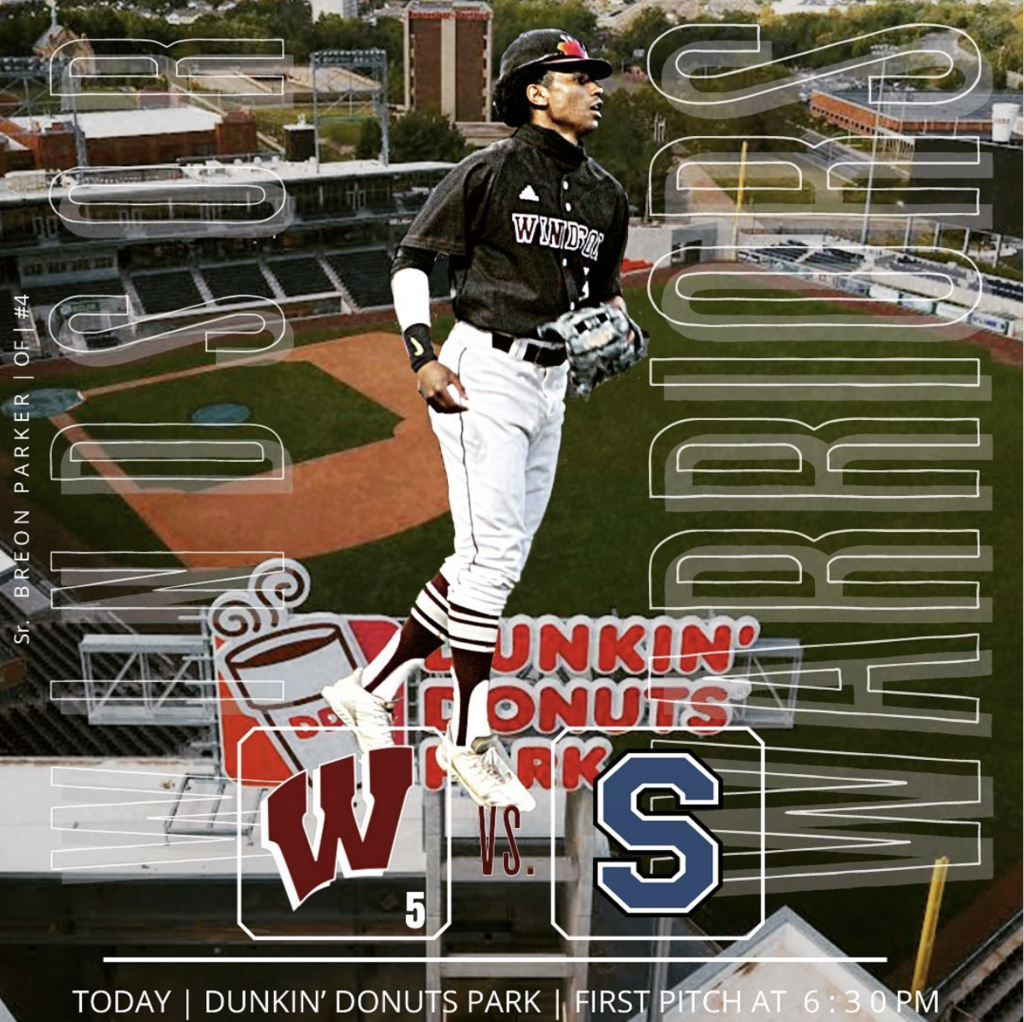 BOE Meeting tomorrow 5/17/22 at 7PM. Cant make it in person? Tune in virtually:
https://5il.co/1aljy
#weareWINdsor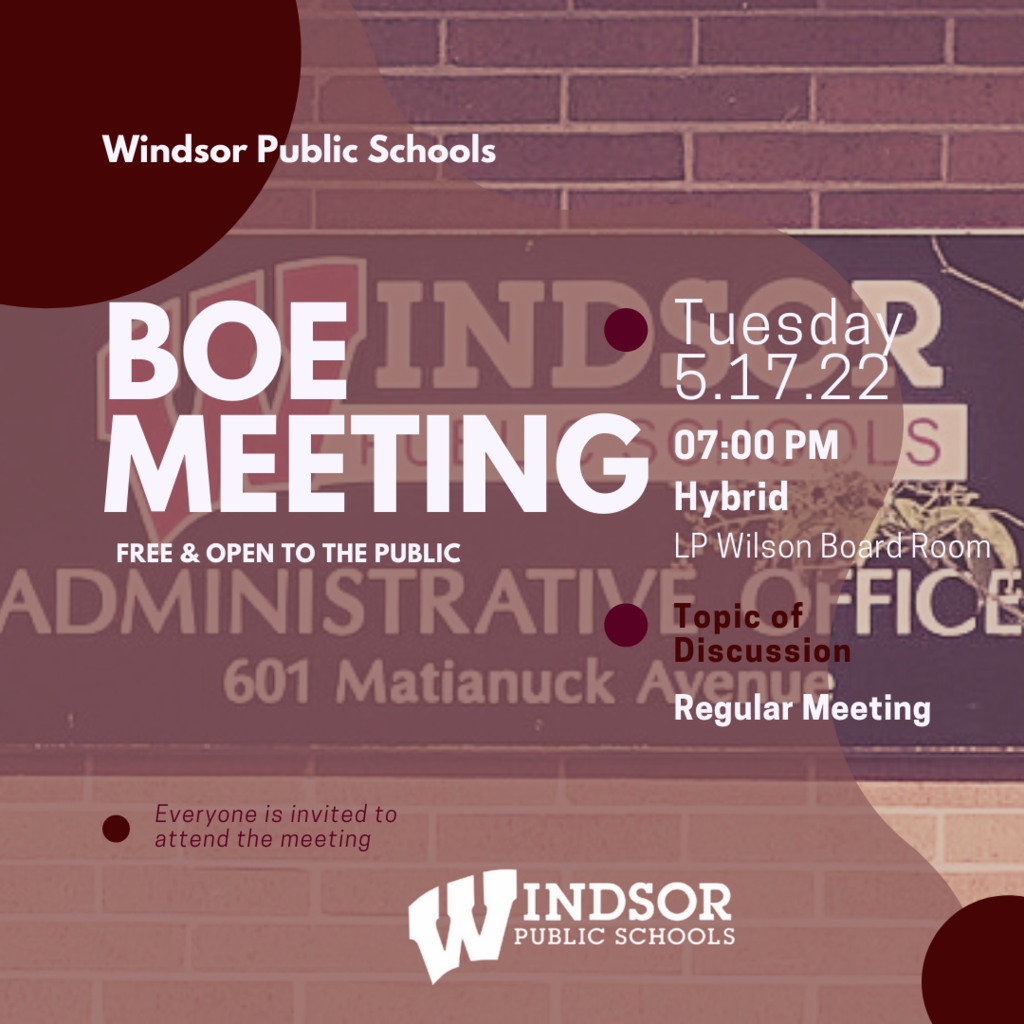 Has your rising 10th, 11th or 12th grader started their REQUIRED community service hours yet? Help them stay on track for graduation all while keeping them busy and positively contributing to their school community! Register Now:
https://tinyurl.com/49tv4n5d
#weareWINdsor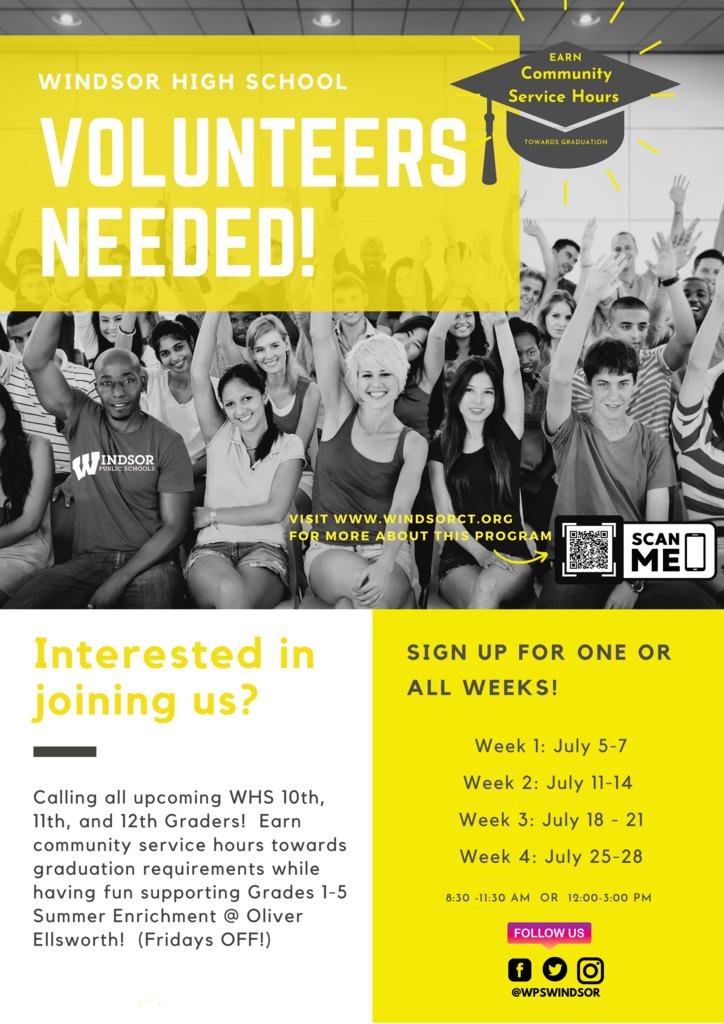 The Windsor Health Department is hosting a series of Workshops that will alternate between Hypertension & High Blood Pressure info . Receive a $5 First Town Downtown Gift Card for your participation! See flyer for details and upcoming dates! (A Town of Windsor Program)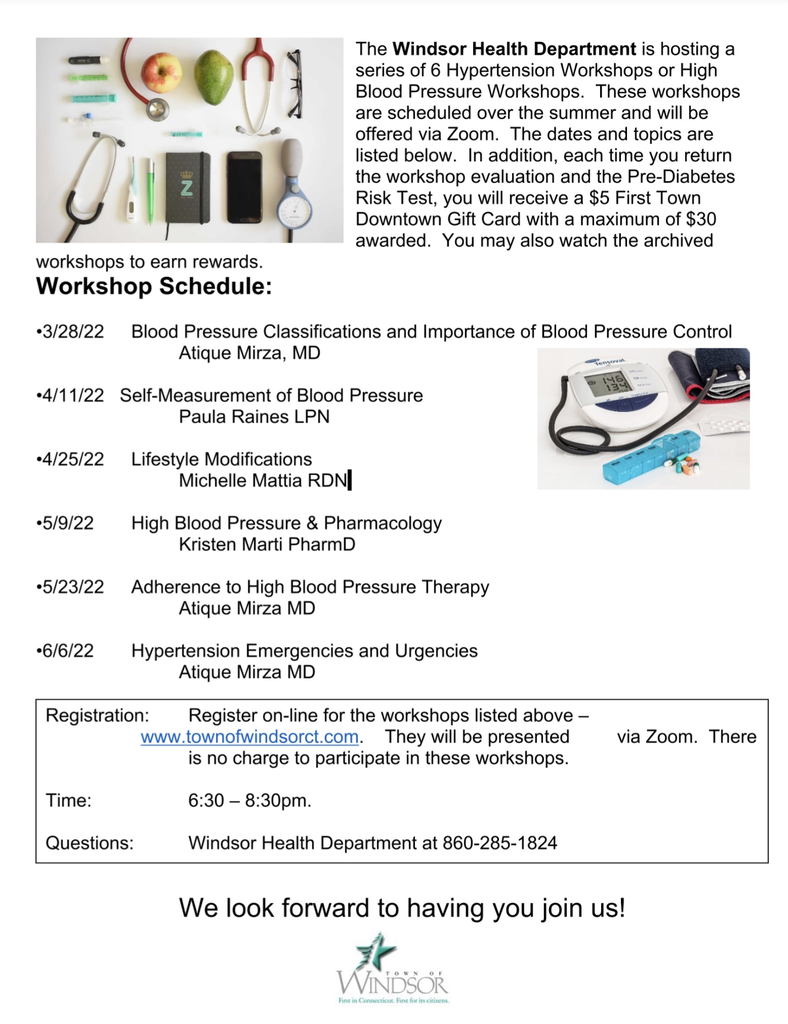 Join us in congratulating our District Educator & Paraeducator of the Year Finalists! One finalist (respectively) will be chosen by our District Committee in June to serve as a visible and vocal representative of what is best in the profession! Congratulations! #weareWINdsor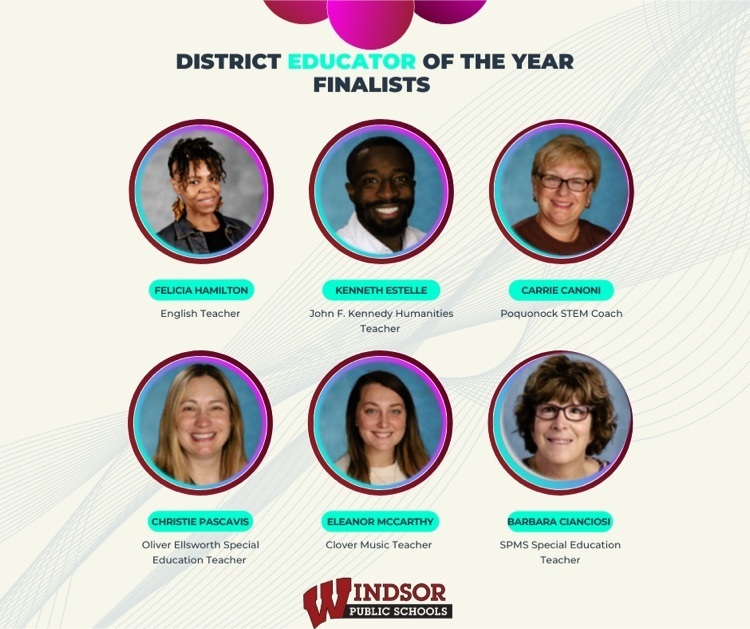 Calling all rising WHS 10th, 11th, and 12th Graders! Earn community service hours towards graduation requirements this summer while having fun supporting Grades 1-5 Summer Enrichment @ Oliver Ellsworth! (Fridays OFF!)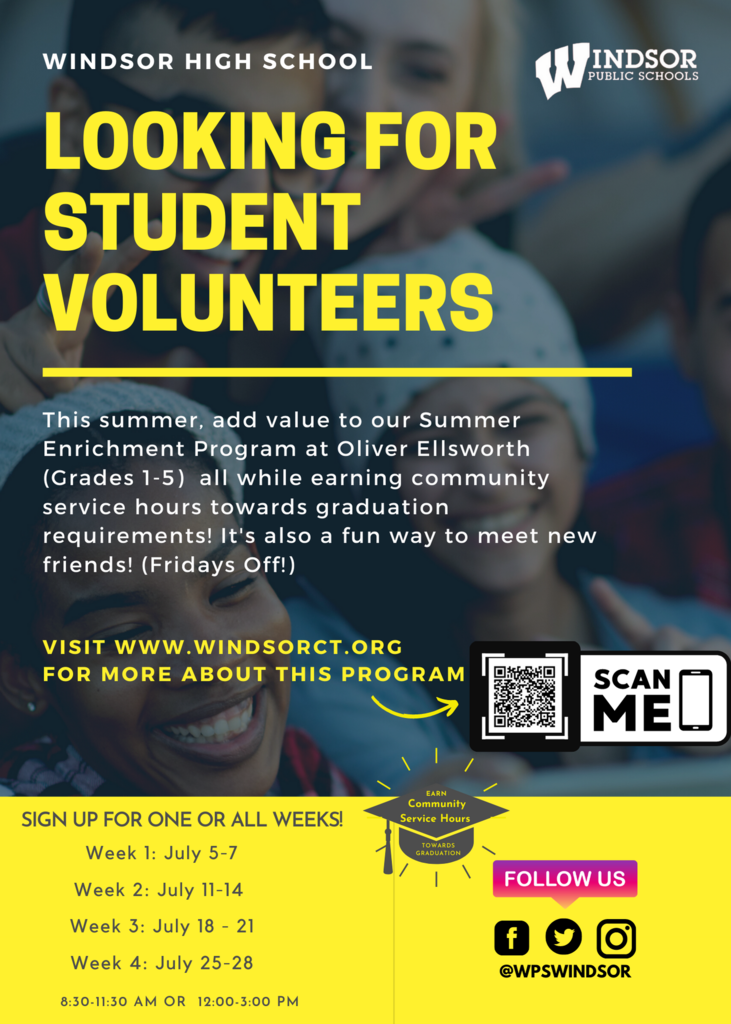 We are so proud to properly celebrate CT's 2021 Teacher of the Year, Rochelle Brown! Rochelle, along with Maria Sau (CT 2021 Paraeducator of the Year from Poquonock) were honored along with the 2022 cohort at the Bushnell last night.
https://tinyurl.com/2avjzjbm
#weareWINdsor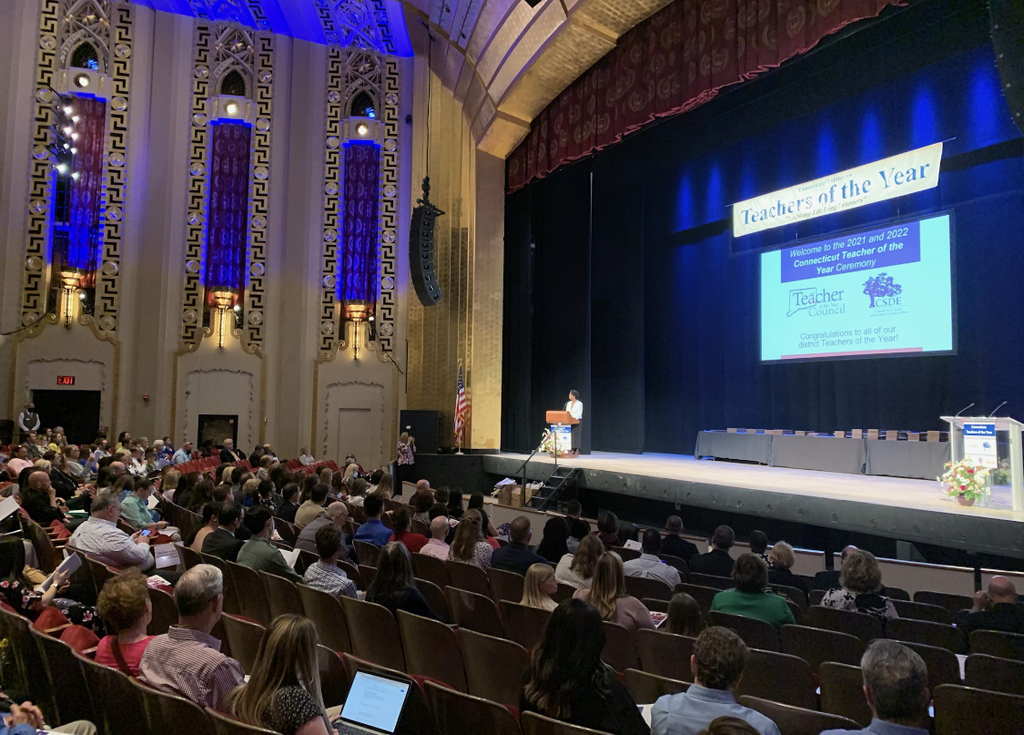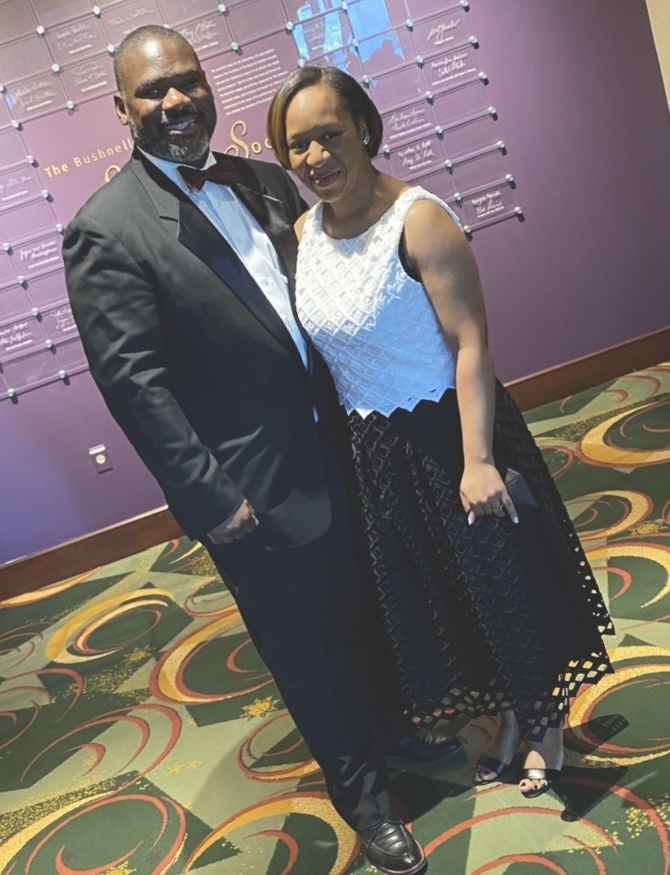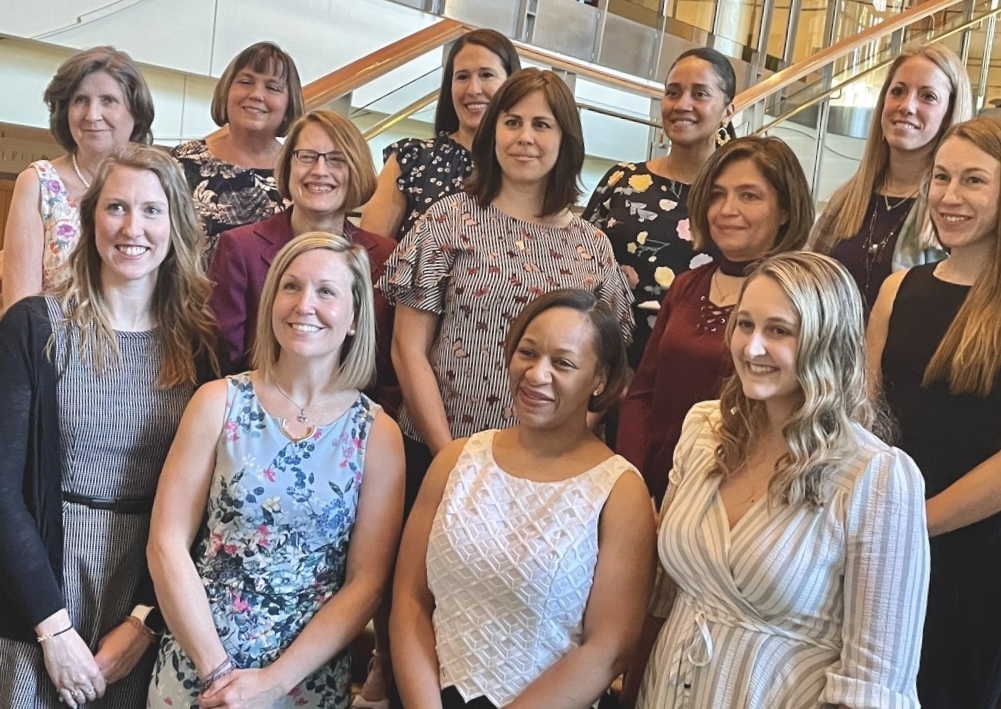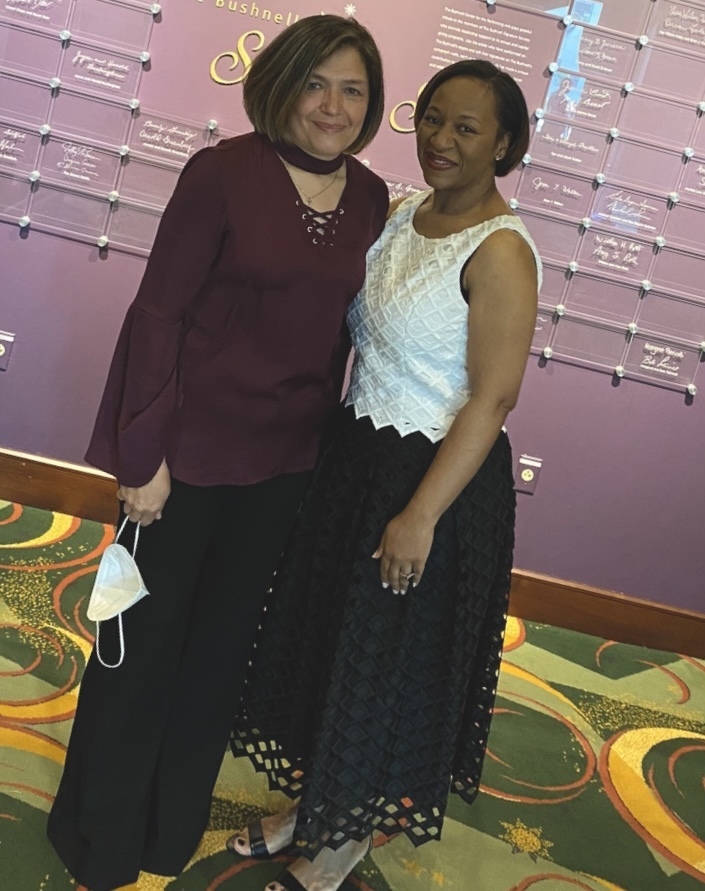 Attention WHS Sophomore Families!! Our FREE Credit Accumulation Summer Program is now open to ALL SOPHOMORES! Get ahead and earn h.s. credits this summer in engaging classes like Public Speaking, Journalism & Spanish! Space is limited, enroll now:
https://tinyurl.com/2nnrvmwc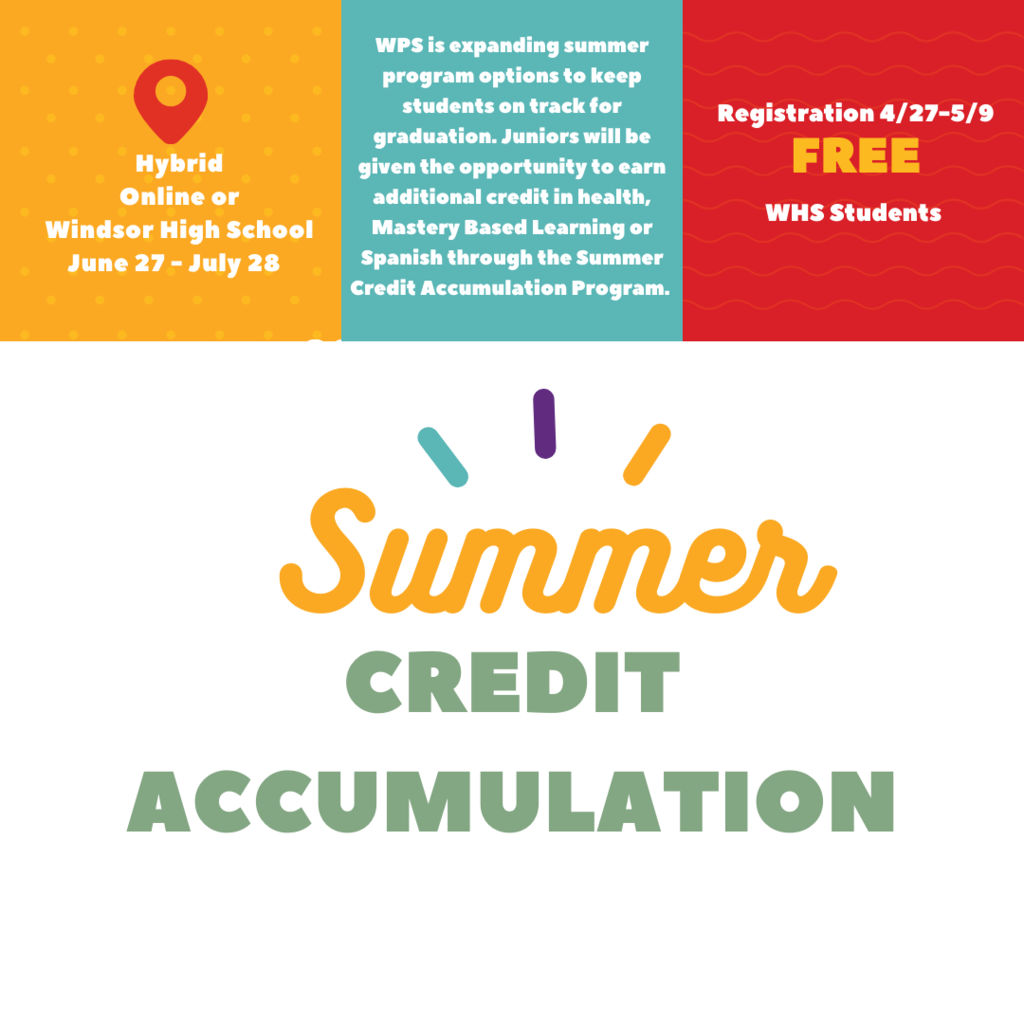 Clover Street School held their Spring Concert last night (in person) for the first time in two years! Thank you to the may families who came out to support our young musicians. #weareWINdsor #musicEd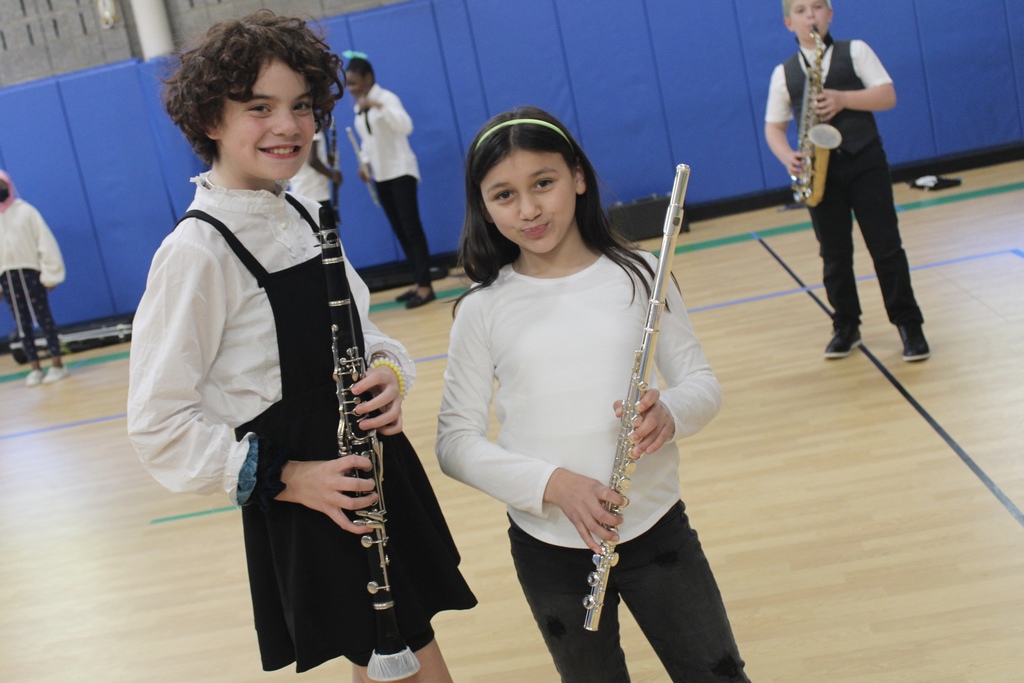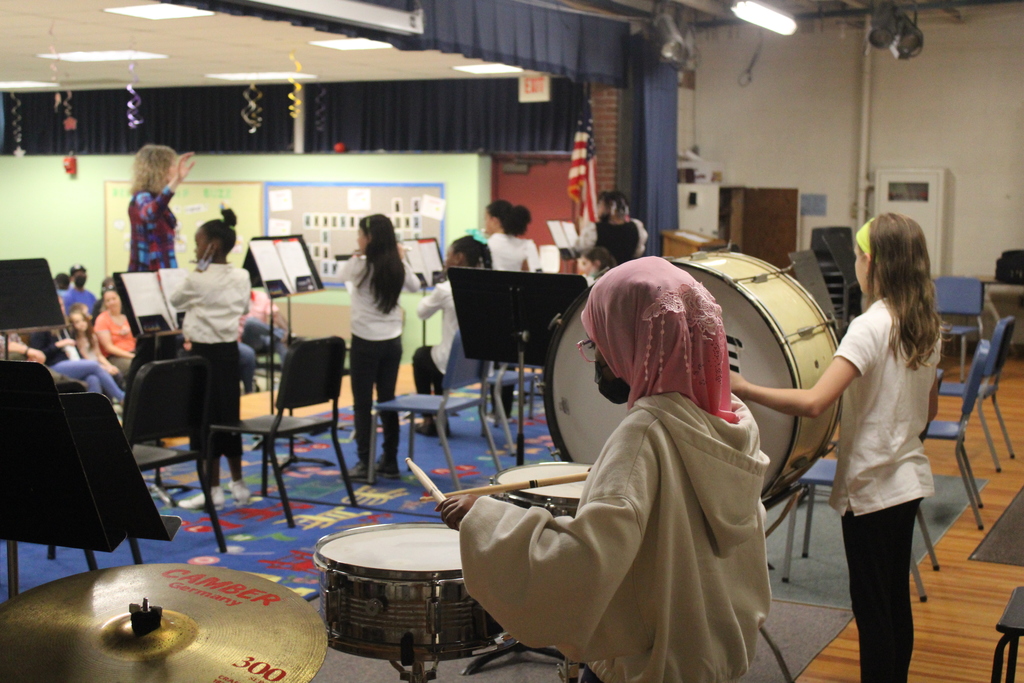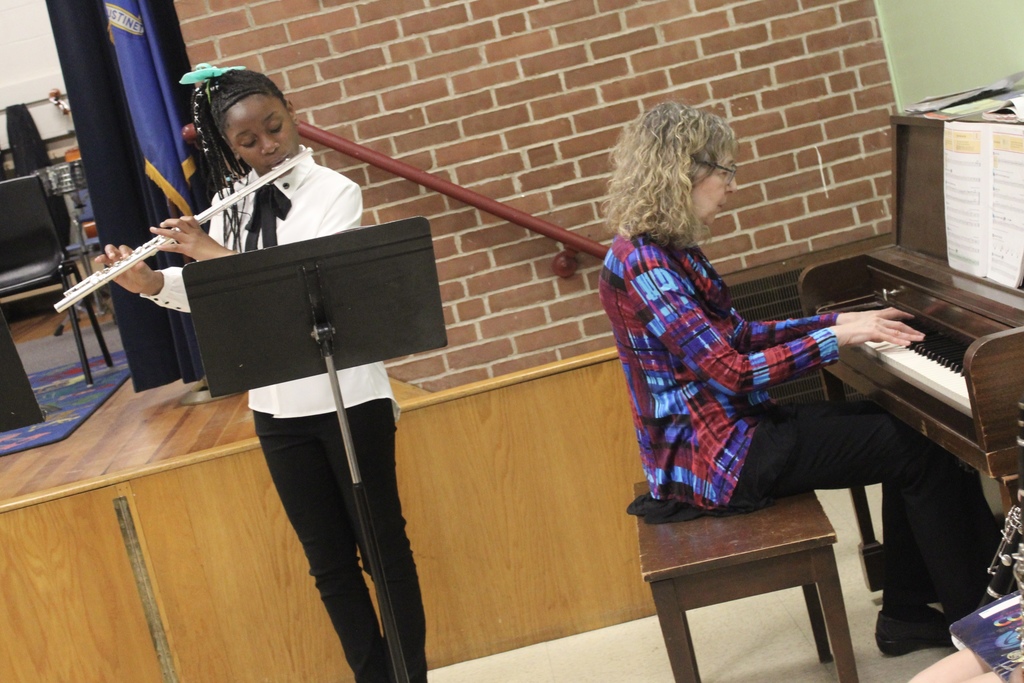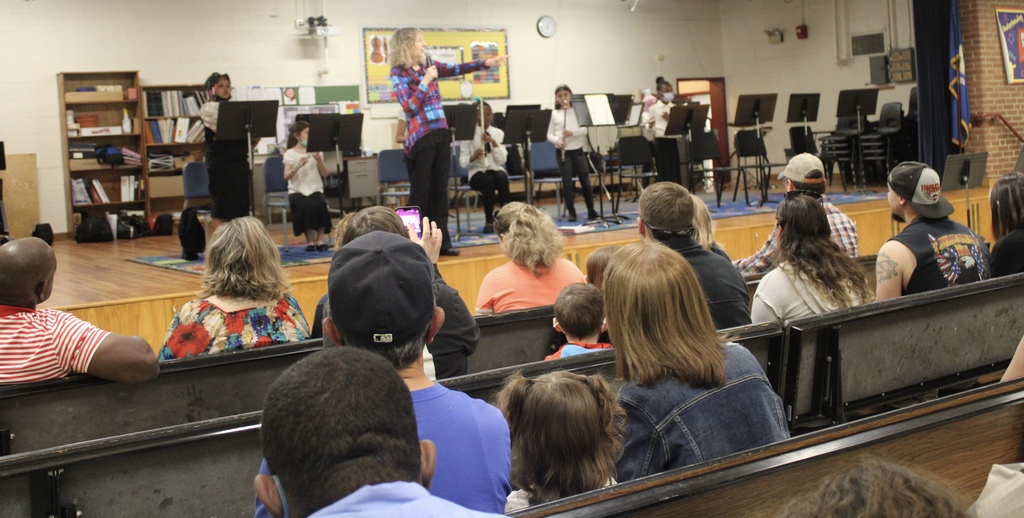 Shout out to Dr. Pierce and his group of talented musicians who took the stage at Windsor High School last night during the Spring Strings Concert. Congratulations to the four seniors whose last performance brought the crowd to their feet! #weareWINdsor #musicED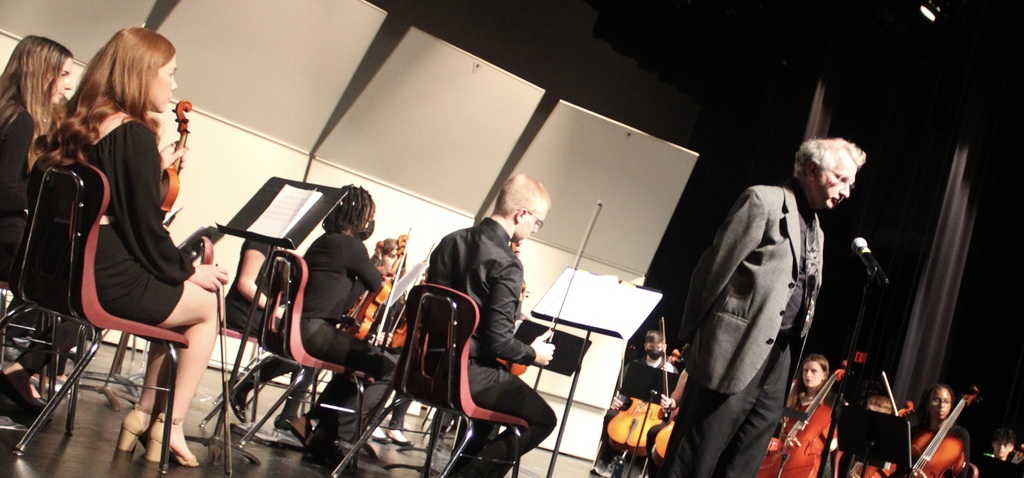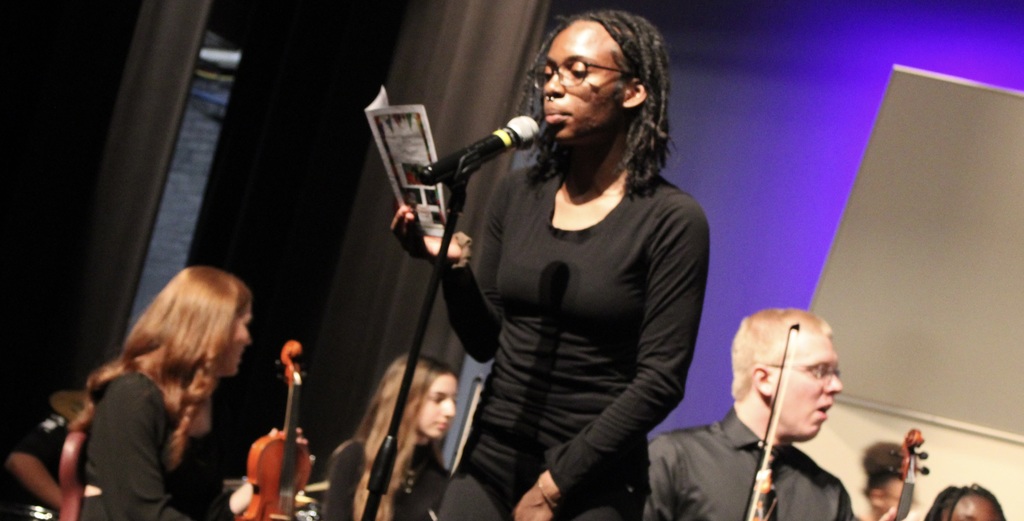 Be sure to make your voice heard! Go out and VOTE on May 10! #BudgetReferendum #weareWINdsor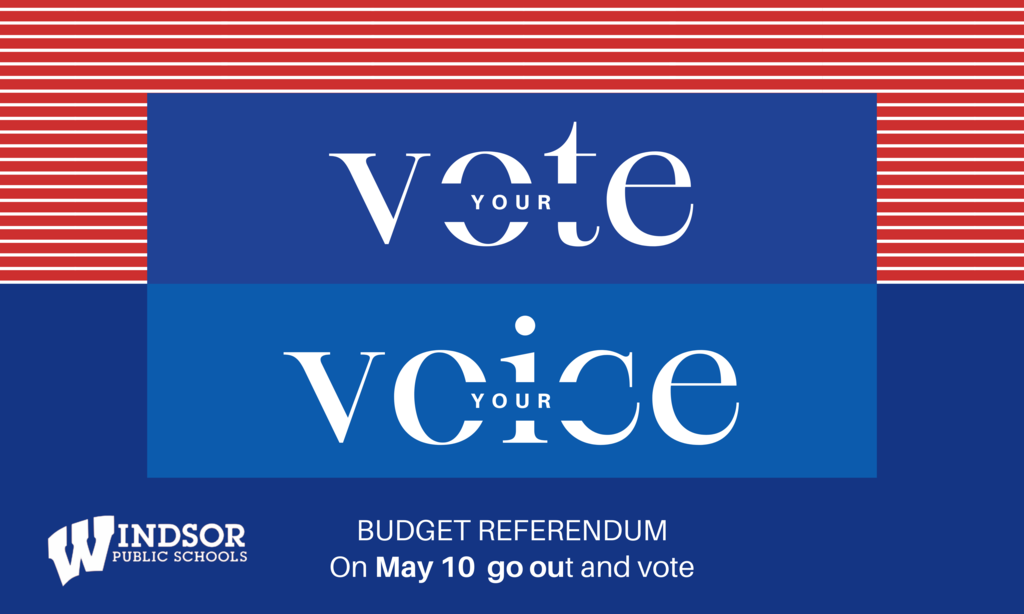 Superintendent, Dr. Hill and town manager, Peter Souza rounded off their Community Budget Forum tour at Poquonock school last night. Dr. Hill spoke in great detail about the budget, transparently engaging stakeholders and answering questions. Be sure to vote on May 10th! #weareWINdsor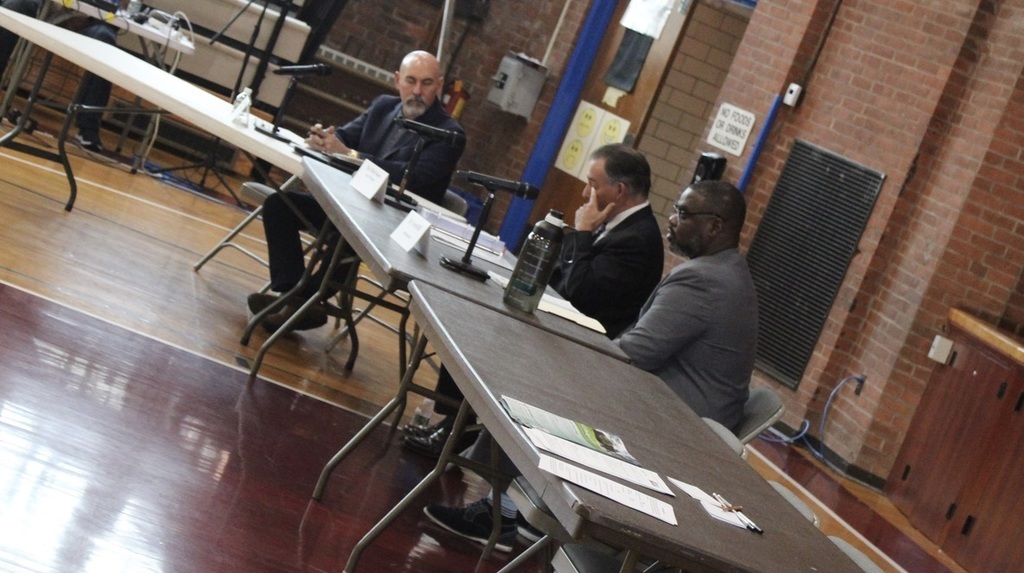 The votes are in! Congratulations to the Educators of the Year at Windsor High School who were voted in by their colleagues and administrators! We salute you and thank you for your commitment to our students! #weareWINdsor

Clover Street students and staff participated in their annual Project ACES (American Children Exercising Simultaneously) Neighborhood Walk organized by Phys Ed teacher Mr. Farr. The 1 mile walk around the neighborhood raised awareness to the importance of exercise. #weareWINdsor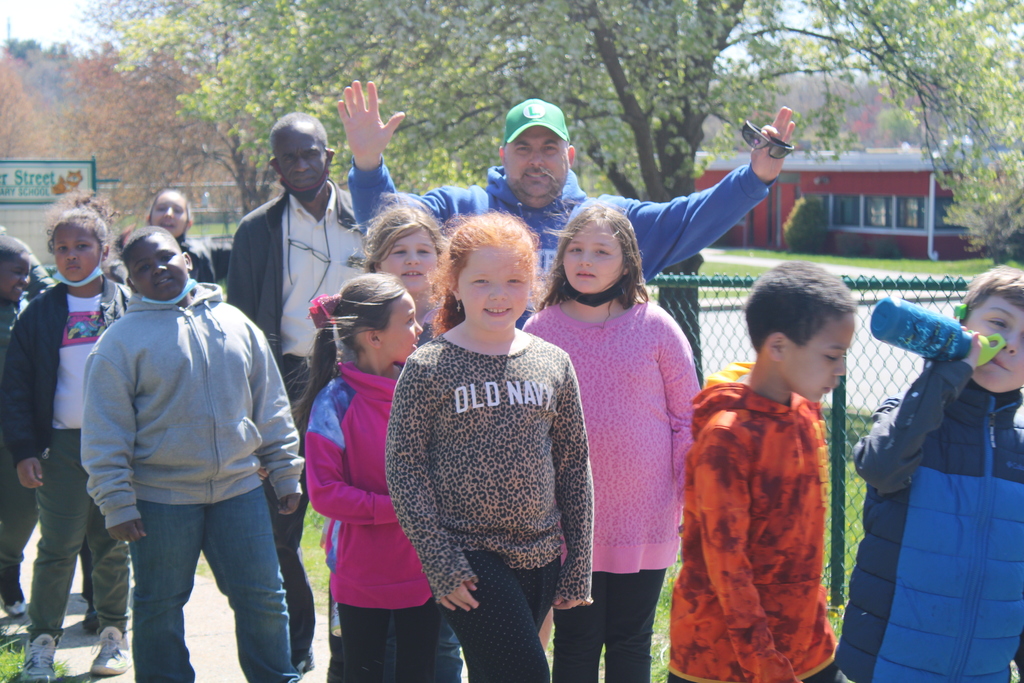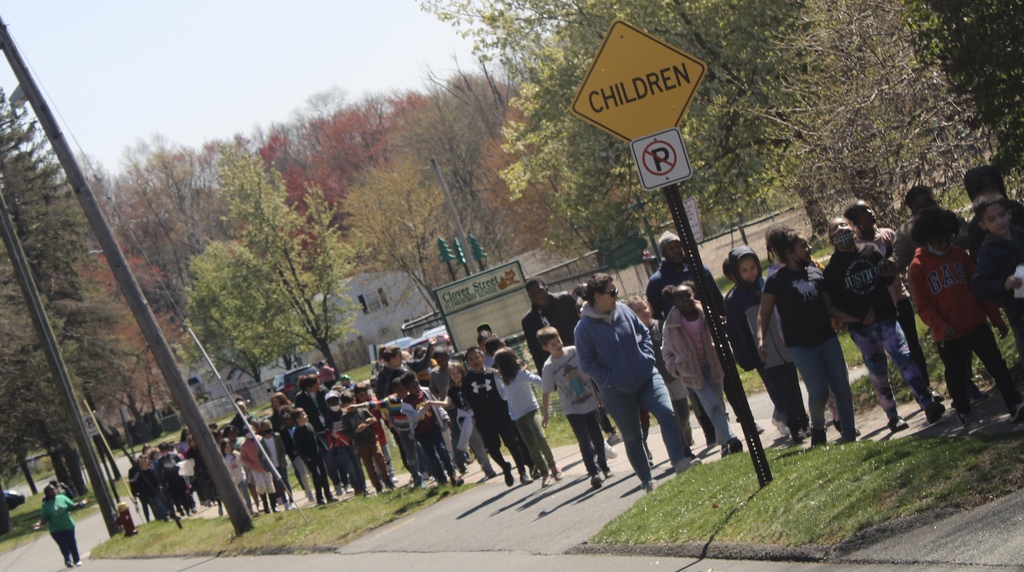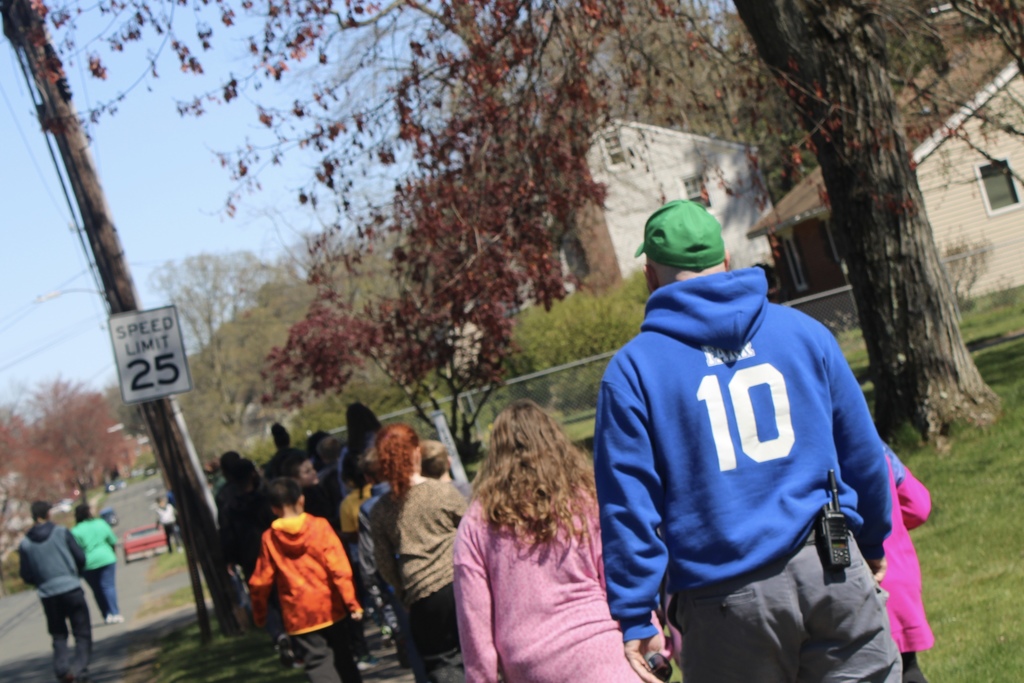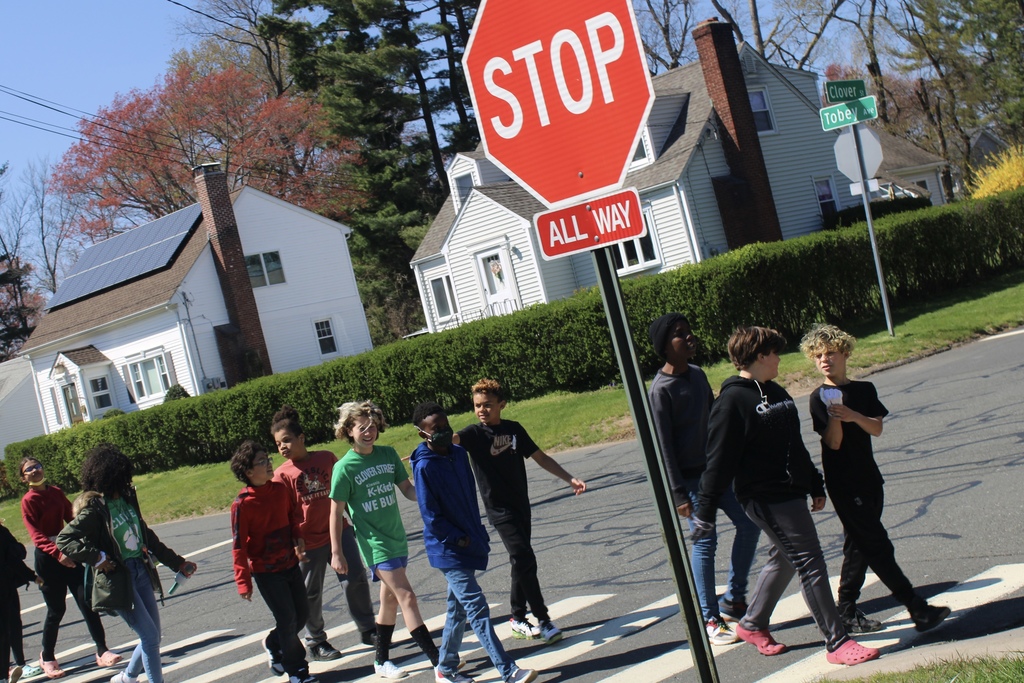 As part of an effort to restore and support positive relationships between the community and ⁦@CTWindsorPolice, Sage Park Middle Schoolers had an opportunity to help name the newest member of the WPD! Welcome, Duke! #weareWINdsor #communitypolicing