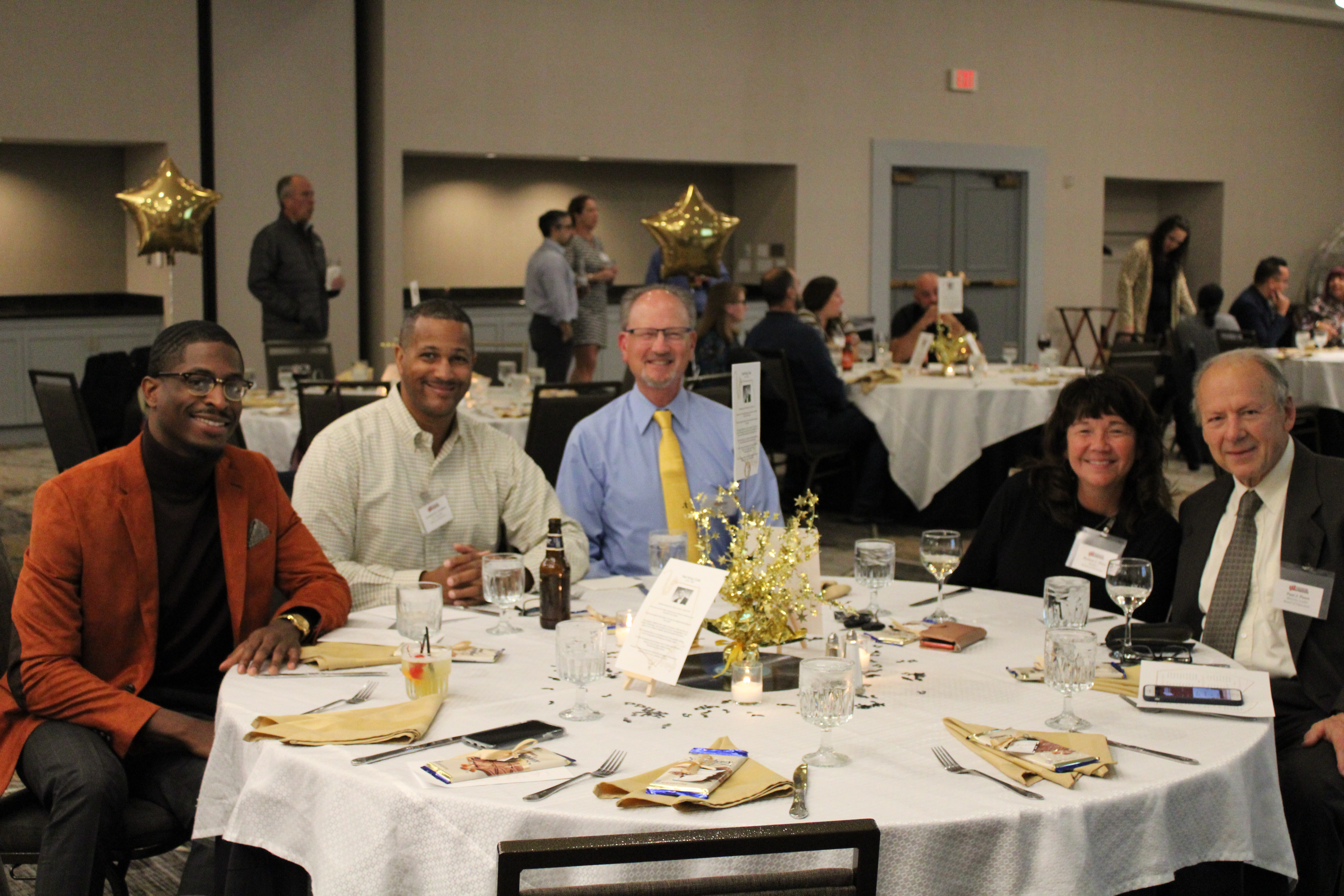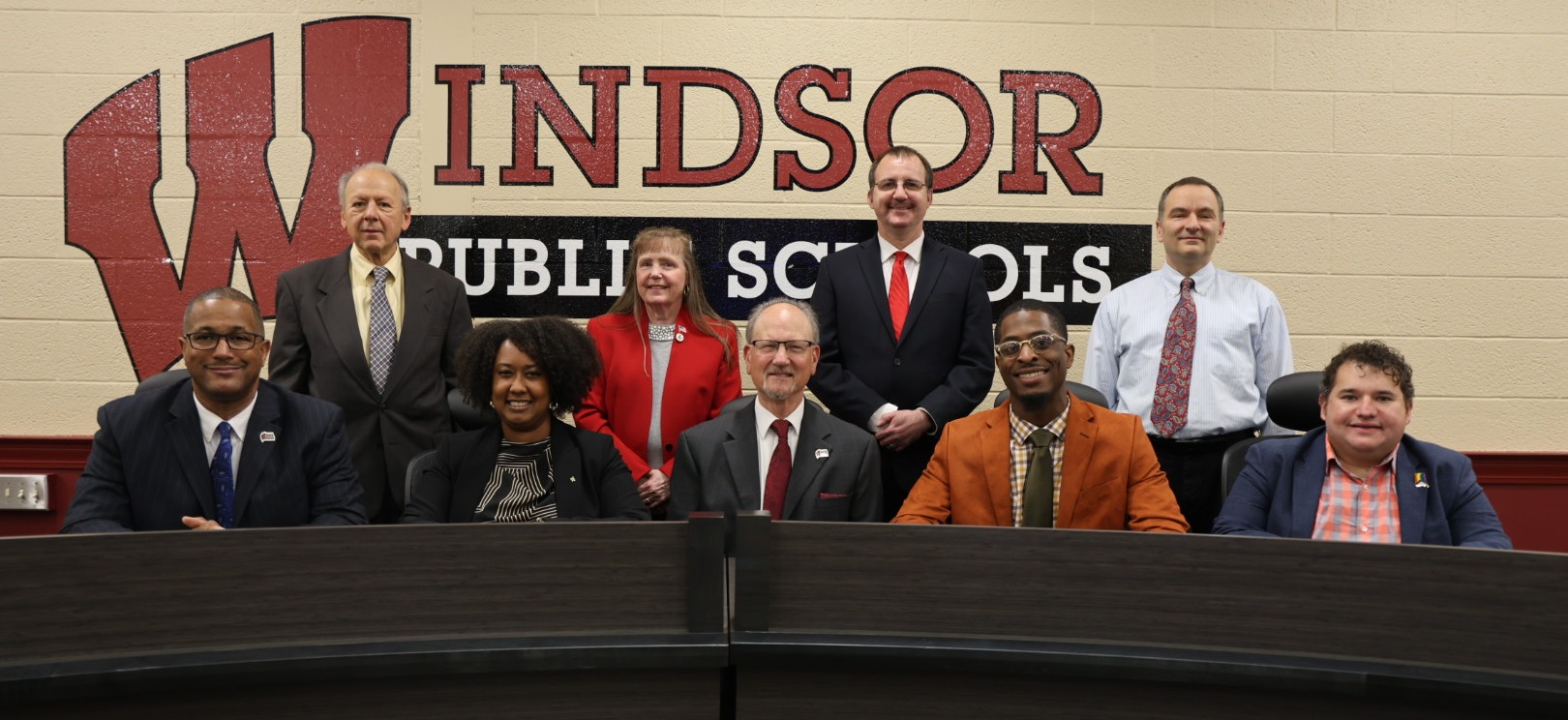 Board of Education Members
Seated from left to right: Leonard O. Lockhart (Secretary), Ayana K. Taylor (Vice President), David J. Furie (President), Nathan G. Wolliston, and Anthony King.
Standing from left to right: Paul J. Panos (Minority Leader), Jill A. Canter, Jeremy C. Halek, and James A. Madison.
HOW TO WATCH AND PARTICIPATE IN A BOARD OF EDUCATION MEETING
To participate in a Board of Education Meeting, you have two options when applicable:

participate in person (when applicable) at the LP Wilson Community Center in the LPW Board of Education Board Room

participate virtually (when applicable) by clicking on the agenda for the meeting to learn how to log in to the meeting

To view-only the Board of Education Meeting online, please go to:
https://win-tv.org/whats-on-win-tv/win-tv-on-demand/boe or https://www.youtube.com/c/windsorcommunitytelevision

To view-only live on television, please go to the WIN-TV Education Channel, Comcast Channel 95 or Frontier Channel 6103
BOE BUDGET DOCUMENTS
BOARD OF EDUCATION SCHOOL LIAISONS
If you have any questions regarding the Board of Education, please call the Superintendent's office at 860-687-2000, ext. 1236.
To view videos of Board of Education Meetings hosted in the new LP Wilson Board Room starting Feb. 15, 2022, please see below Past Events. Click on + next to Board of Education. To see the link for the video, you may have to scroll all the way to the right.

To views of Board of Education Meetings prior to Feb. 15, 2022, please visit video archives for the Town of Windsor Meeting Videos site.