Superintendent of schools, Dr. Terrell Hill is fiercely devoted to elevating the amazing work that is being done here at Windsor Public Schools. A part of his approach is showcasing not only our brilliant educators but supporting platforms for our student leaders to also demonstrate key takeaways from their learning experiences at WPS.
Windsor High School student leader, Kruti Dharsandiya, spoke on a panel at the CABE (Connecticut Association of Boards of Education) Conference at the Waters Edge Resort in Westbrook, CT. She highlighted the trailblazing work being done in our district around SEL, led by Dr. Michael Mallery and his team of SEL Specialists.
Our very own BOE Vice President, Mr. Lockhart is the CABE Board Vice President and was the moderator for this very special conference. Also in attendance were President Furie and board member Nathan Wolliston.
When asked about the importance of student voice Kruti had this to say:
"Student voice not only needs to be represented, it needs to used as a guiding agent and important factor in the decisions the adults are making for school districts. It's important for me to deliver a strong and honest message on platforms, like the CABE Conference, so that I am able to ensure the student perspective is known by the adults. But, at the end of the day, it is up to the administrators to take the information they now know and change the behaviors and functions of school districts."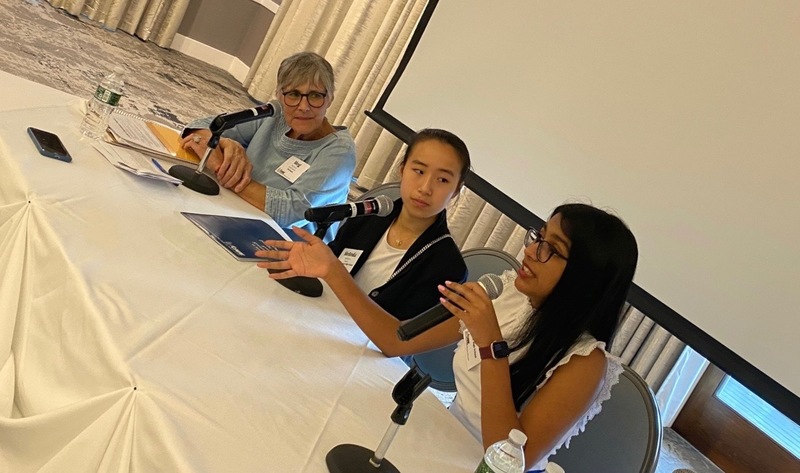 Kruti Dharsandiya at CABE Conference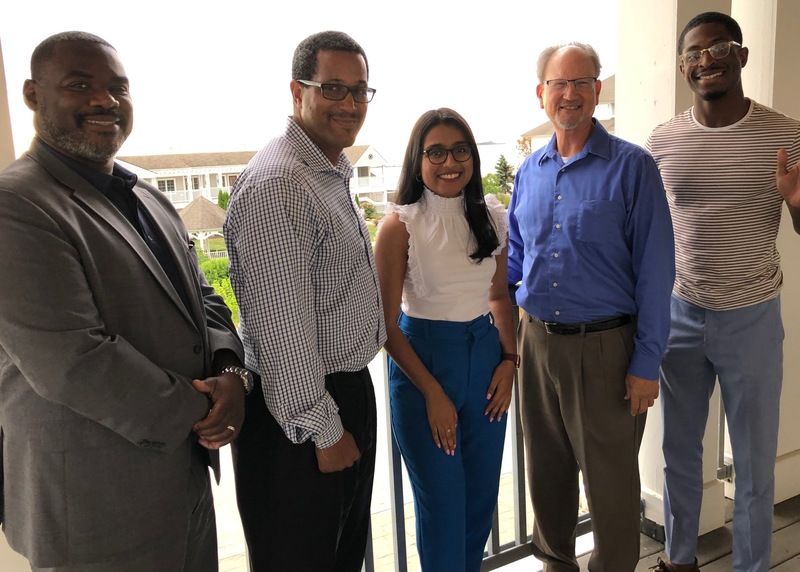 Dr. Terrell Hill, Vice President Leonard Lockhart, Kruti Dharsandiya, President David Furie, BOE Member Nathan Wolliston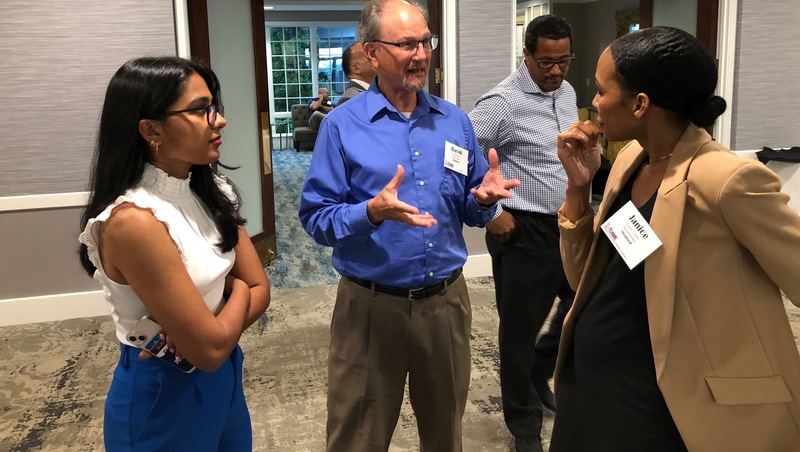 Kruti Dharsandiya speaking with conference attendees.