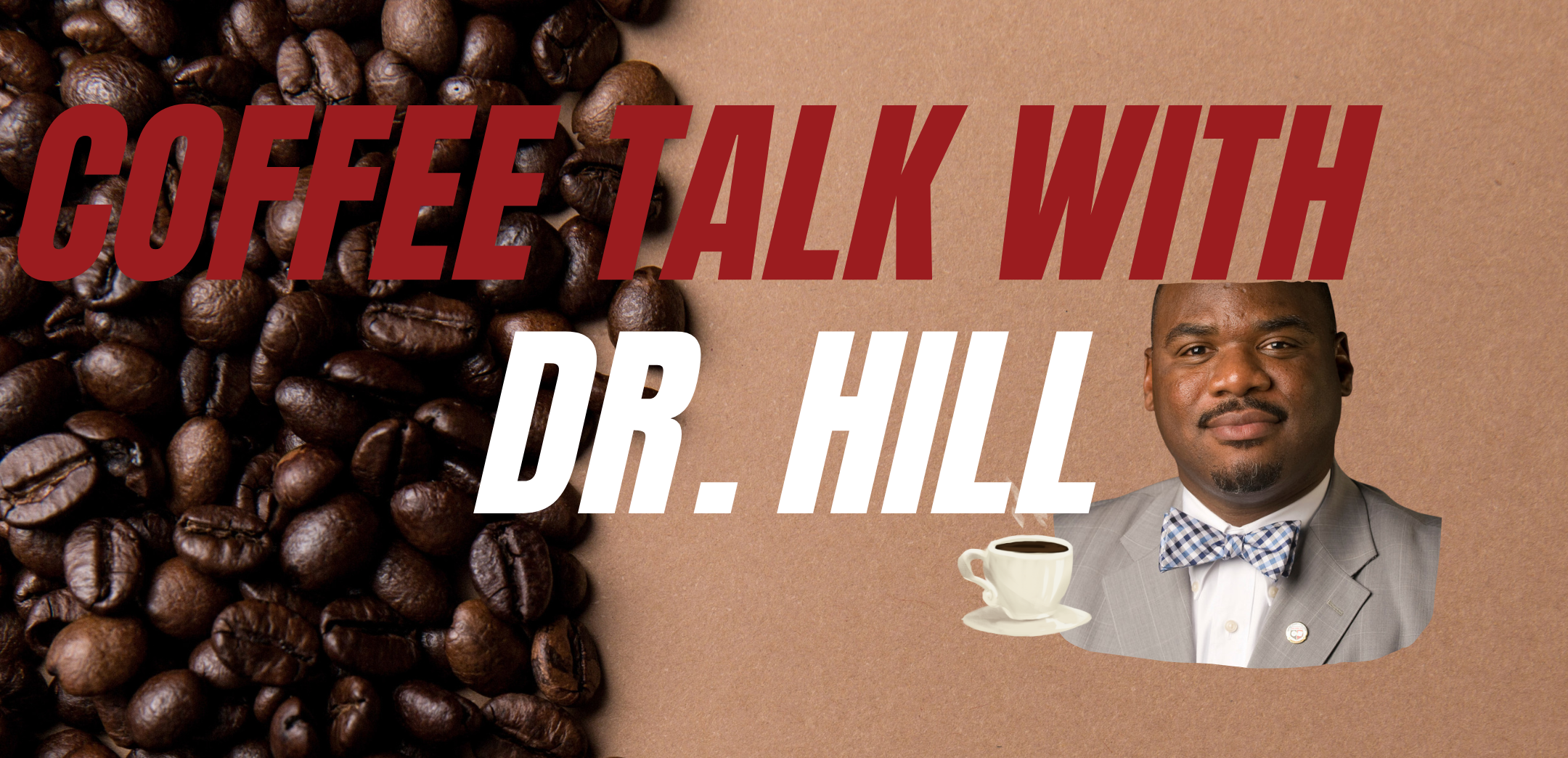 Would you like the opportunity to give honest, real-time feedback about our campuses to our Superintendent of Schools?
Join Us for our next Coffee Talk with Dr. Hill!
It is our goal to create a district culture that thrives off of inclusion, transparency, and trust. Coffee Talk with Dr. Hill is a platform that gives members of the community the opportunity to voice their concerns around issues affecting Windsor Public Schools.
This platform is open to families, community members, students, and staff members, regardless of the role you serve in.
Schedule:
SPECIAL: August 30, 2023

6:00 PM - 7:00 PM LPW Auditorium

September 26, 2023

10:00 AM - 11:00 AM The Bean

October 17, 2023

5:30 PM - 6:30 PM LPW Courtyard

November 15, 2023

6:00 PM - 7:00 PM Monfongo Restaraunt (Windsor)

December 19, 2023

10:00 AM - 11:00 AM LPW Board Room

January 24, 2024

5:30 PM - 6:30 PM LPW Board Room

February 27, 2024

6:00 PM - 7:00 PM LPW Board Room

March 19, 2024

10: 00 AM - 11:00 AM LPW Board Room

April 23, 2024

5:30 PM- 6:30 PM LPW Board Room

May 29, 2024

6:00 PM - 7:00 PM LPW Courtyard