On Friday, November 4th, Clover Street celebrated the completion of its marvelous new playscape. This was a very special occasion that drew a large crowd that included students, educators, school and district leadership, as well as families, community members, and town leadership.
The sentiment of the occasion was perfectly captured by long-time WPS educator, Mr. Farr who just celebrated 25 years of service in our district. Check out what Mr. Farr had to say below.
---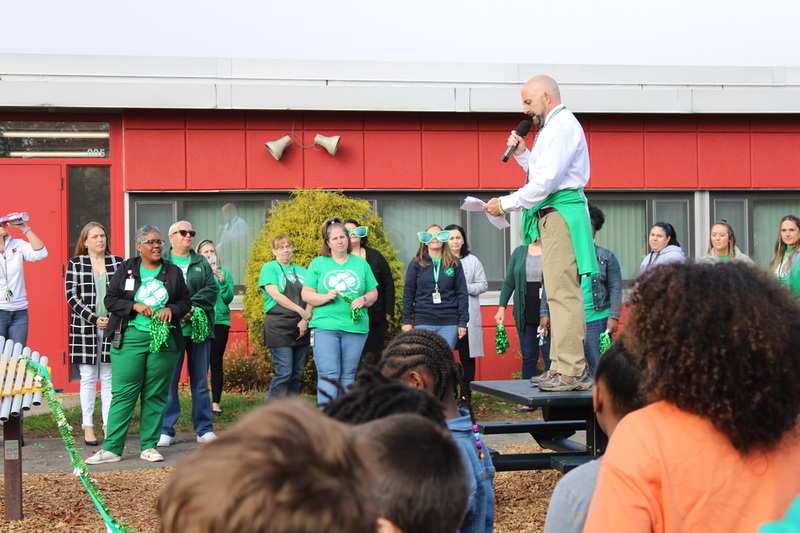 Mr.Farr speaks to the crowd at the Clover Street School New Playground Ribbon Cutting Celebration.

Today, you will see some powerful examples of how truly great the town of Windsor and Windsor Public Schools are.
There is no greater example of community, family, and school partnerships than this playground project. As I look out I see all of the stakeholders involved in this project, from former students to current students, school staff, our wonderful PTO, as well as our town & educational leadership! When you put all these minds together, great things will happen like this brand new PLAYSCAPE that will benefit our neighborhood and students here at Clover Street School.
There was a lot of community involvement that made this project come together. The swings were funded by our PTO, the tree climbers from the Kiwanis Club, and of course the buddy benches funded by the Rotarians & Kiwanis Club.


Furthermore, there is no better way to showcase the social-emotional learning that takes place as our kids interact, play, and socialize during their recess break. We can see them mastering their SEL core competencies of Self Awareness, Self Management, Social Awareness, Relationship Skills, and Responsible Decision making.
This playscape, in sports terms, is an absolute HOMERUN!
Here's to many years of rewarding, safe play and community building at our ney PLAYSCAPE
here at Clover Street School.
Thank You to all who made this dream possible!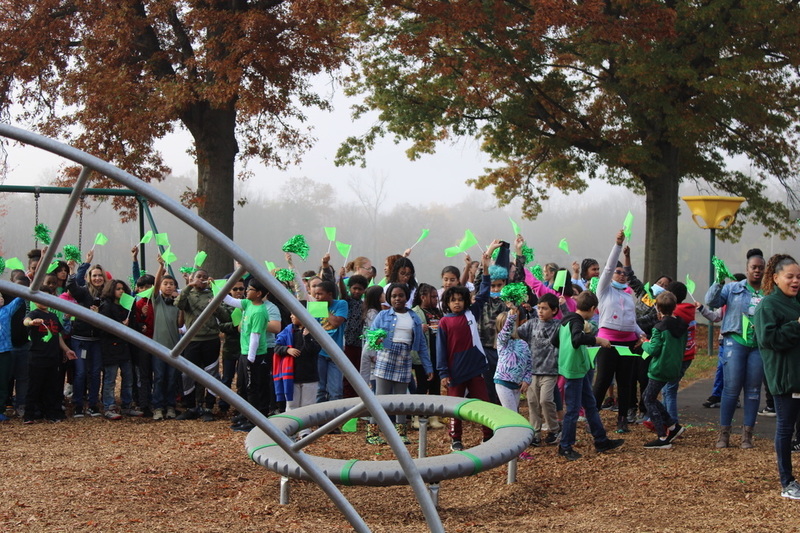 Students and staff celebrating their new school addition.

Pictured from left to right: Principal Lee, Mayor Trinks, BOE Vice President Mr. Leonard Lockhart, Superintendent Dr. Terrell Hill, BOE President Mr. David Furie.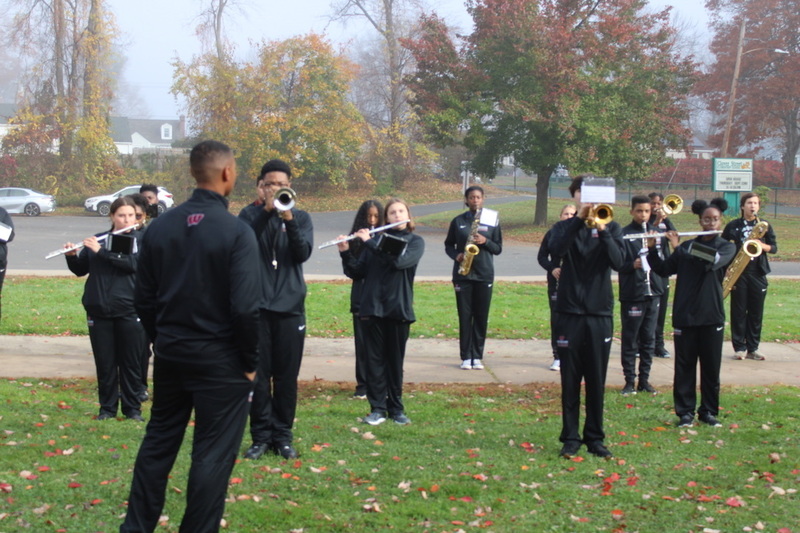 WHS Band, led by Mr. Brandon Monroe perform for the crowd.