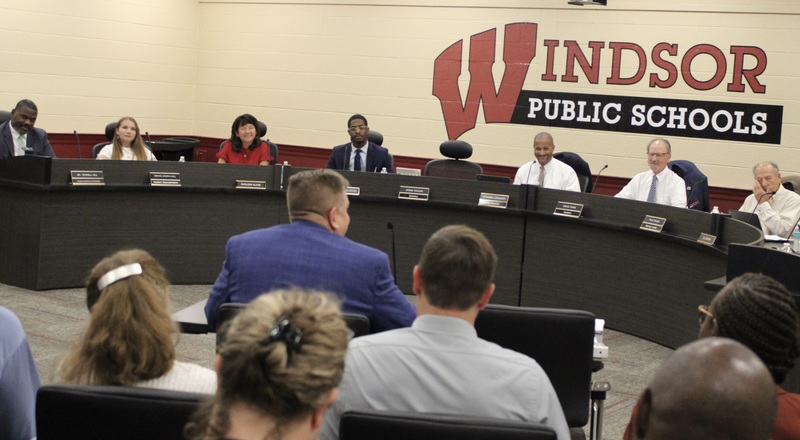 Abigail's first BOE Meeting as WHS Student Rep on 9/20/22

We're so excited to welcome our new fall BOE Student Representative, Abigail Morin-Viall. In supporting Superintendent Hill's vision of excellence for Windsor Public Schools the district has been striving to activate the people who make us who we are, this includes elevating student voice. Find out more about Abby below.
Abigail is a senior at Windsor High School, and has been in Windsor Public Schools since her days at Poquonock and Clover Street. She has always carried a challenging academic schedule, starting AP classes in her sophomore year. When she finishes her time with us at WHS, she will have taken a total of 10 AP classes.
Abby has been described by her peers as having a quiet leadership style. She is very involved in the Windsor community and the greater community beyond Windsor. She has served on the School Governance Council, as Junior Leadership and Academic Bowl Captain, teaches figure skating to young children, is currently a member of the Student Connections Leadership, and is the Deputy Group Commander for our WHS Junior ROTC unit.


Abby is a talented and practiced ice skater, a member of the girls' soccer team, the National Honor Society, French Honor Society, and Rho Kappa Honor Society.


"Abby is a model student, who tirelessly works to help others in the school and broader
Windsor community."
Major Spear (Ret.)


Abby is planning to study microbiology, with possibly a second major in neuroscience and is considering a variety of locations, but her dream school is Dartmouth after she receives her diploma in June.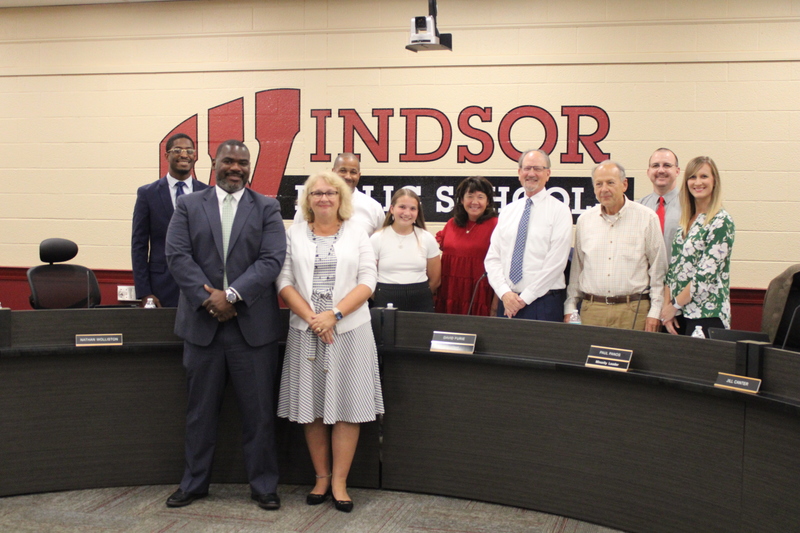 Abigail is pictured with WPS Teacher of the Year Carrie Canoni, Superintendent Hill and our Windsor Board of Education.

---
At WPS we always encourage stakeholder participation and attendance at our Board of Education (BOE) Meetings. We strongly believe that it is through a strong and aligned community that student success will be amplified. Come and check out Abigail and the rest of our BOE members at our next board meeting! #weareWINdsor