Saturday's Juneteenth celebration was a day of love, community, education, and commitment to freedom! Huge shout out to our community partners, Mudcloth Cultural Arts Movement, Mr. Lance Kamau James, Windsor Public Schools Art Program, and Windsor Public Library, who made the event such a success!
The program was filled with personal touches from the Windsor Community that included performances by young freedom fighters from our elementary schools and high school. The students expressed the importance of the holiday through dance, song, and spoken word.
Juneteenth marks the day in 1865 when the enslaved people of Galveston, TX, finally received word that they had been freed. Although it had been nearly 2½ years since the signing of the Emancipation Proclamation by President Abraham Lincoln, in June 1865 there were still 250,000 enslaved people in the state of Texas who did not know they had been freed. That's when Union General Gordon Granger and 2,000 troops went to Galveston, TX, and issued an order to the enslavers ordering freedom for those working on the plantations.
In honor of the holiday and the lost history and ancestry that African Americans suffered because of slavery, members of Mudcloth Cultural Arts Movement took spectators on a journey back to West Africa. The infusion of African Drumming, call and response, and African dance engaged all in attendance turning many onlookers into active participants.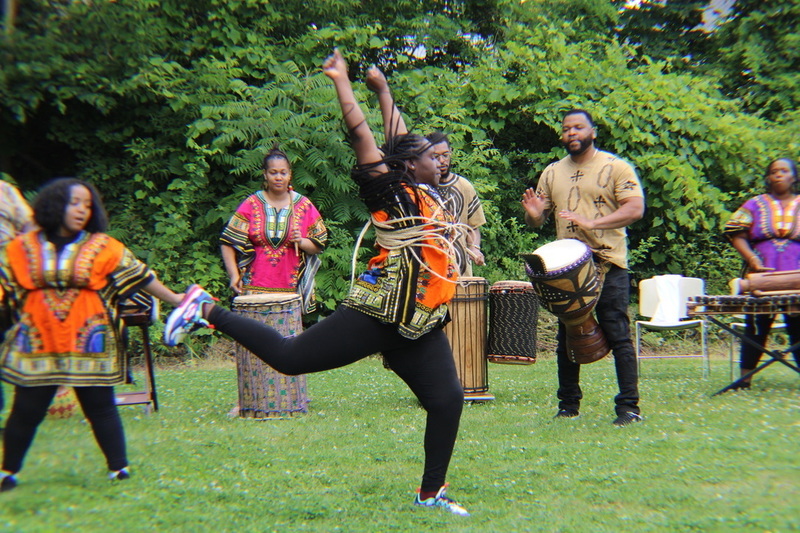 Mudcloth Mentee performing.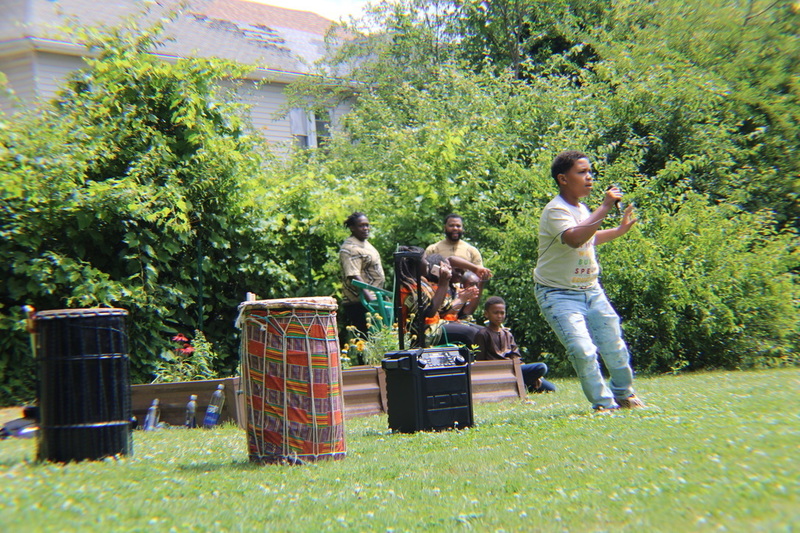 Micheal Chapman, Clover Street School performs at Juneteenth.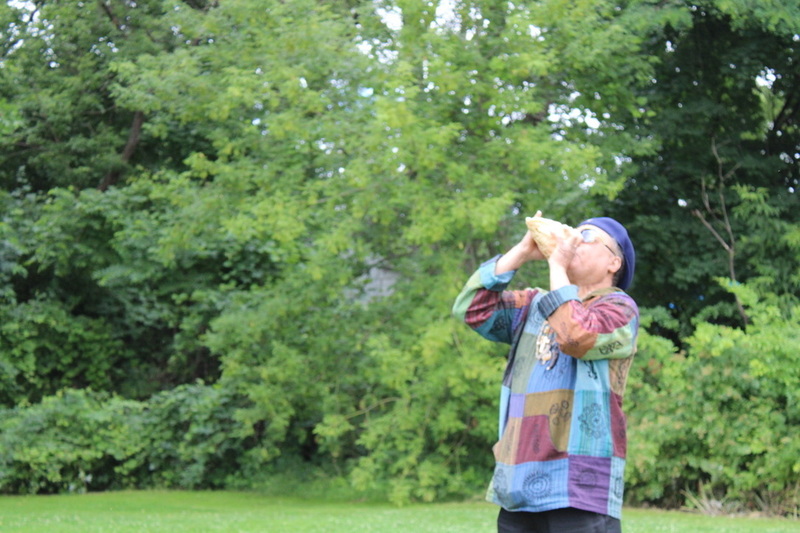 Mr. Kamau welcomes all to join in on the African drumming lesson.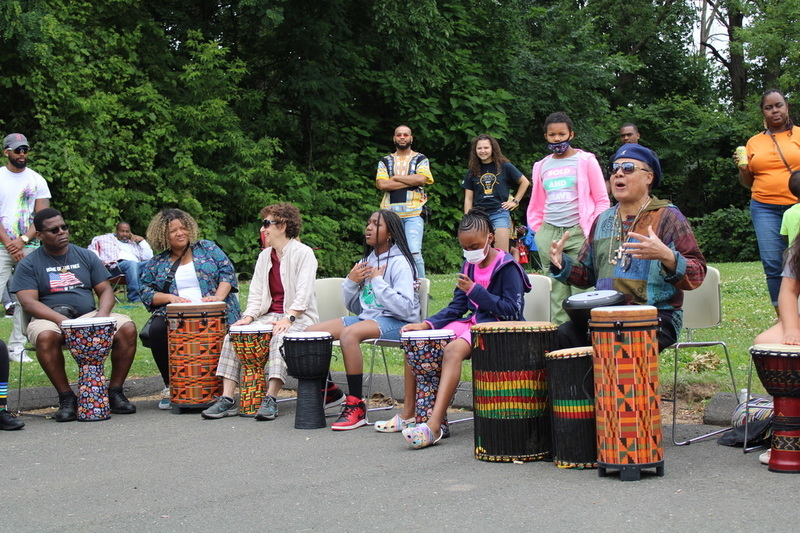 African drum circle led by Mr. Kamau


Atendees participate in the African dance workshop. Also pictured: BOE President David Furie, BOE member Nathan Wolliston, and Assistant Superintendent Dr. Santosha Oliver.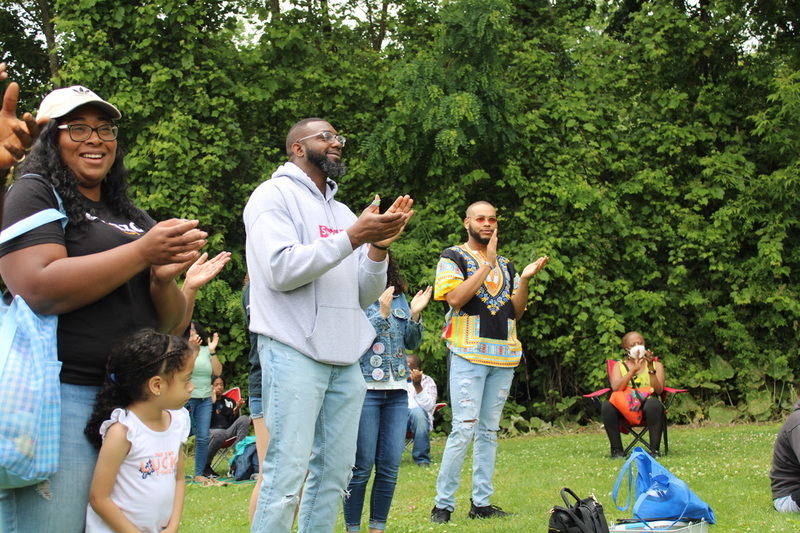 Windsor Residents enjoying the festivities.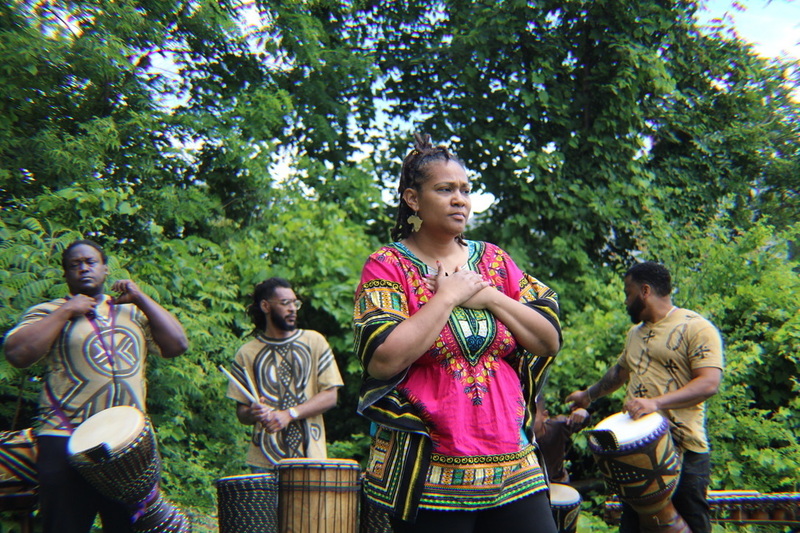 Love reflects on those freedom fighters from the past that we have lost and those who continue to loose their lives in their fight for freedom.