Resources For WHS Students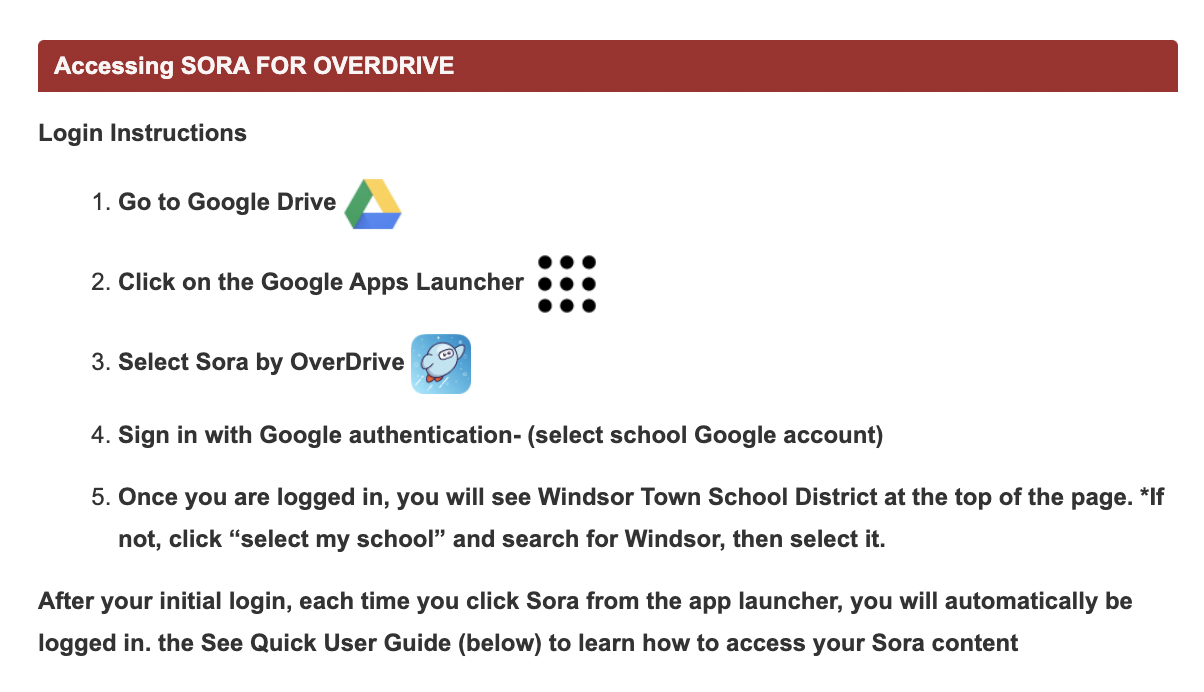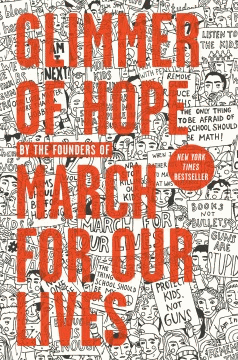 Glimmer of Hope: by March for Our Lives
Call Number: 363.33 MARCH FOR OUR
ISBN: 978-1-984836-09-0
The founders of the March for Our Lives movement share their stories from Febuary 14, 2018--when seventeen students and teachers were killed at Marjory Stoneman Douglas High School in Parkland, Florida--to March 24, 2018--when the organized March for Our Lives occurred in Washington, D.C.
How Dare the Sun Rise by Sandra Uwiruringiyimana
Call Number: 92 UWIRINGIYIMANA
ISBN: 978-0-06-247014-0
"[Presents the] story of Sandra Uwiringiyimana, a girl from the Democratic Republic of the Congo who tells the tale of how she survived a massacre, immigrated to America, and overcame her trauma through art and activism"--Amazon.
#NotYourPrincess: Voices of Native American Women by Lisa Charleyboy
Call Number: 971.004 NOTYOURPRINCESS
ISBN: 978-1-55451-958-3
"... an eclectic collection of poems, essays, interviews, and art that combine to express the experience of being a Native woman. Stories of abuse, humiliation, and stereotyping are countered by the voices of passionate women making themselves heard and demanding change."--Provided by publisher.
Queer, There, and Everywhere by Sarah Prager
Call Number: 306.76 PRAGER
ISBN978-0-06-247431-5
Looks at twenty-three individuals who were either lesbian, gay, bisexual or transgender who fought, created and loved on their own terms.
Dissenter on the Bench by Victoria Ortiz
Call Number: 92 GINSBURG
ISBN978-0-544-97364-0
Explores the life and career of Supreme Court Justice Ruth Bader Ginsburg, discussing her landmark cases that impacted the legal protection of human rights.
All Boys Aren't Blue by George M. Johnson
Call Number: 92 JOHNSON
ISBN978-0-374-31271-8
"In a series of personal essays, prominent journalist and LGBTQIA+ activist George M. Johnson explores his childhood, adolescence, and college years in New Jersey and Virginia. From the memories of getting his teeth kicked out by bullies at age five, to flea marketing with his loving grandmother, to his first sexual relationships, this young-adult memoir weaves together the trials and triumphs faced by Black queer boys"--Amazon.com.
I Am Malala by Christina Lamb
Call Number: 92 YOUSAFZAI
ISBN978-0-316-32242-3
Malala Yousafzai's describes her fight for education for girls under Taliban rule, the support she received from her parents to pursue an education, and how the Taliban retaliated against her by trying to kill her.
Claudette Colvin: Twice Toward Justice by Philip Hoose
Presents an account of fifteen-year-old Claudette Colvin, an African-American girl who refused to give up her seat to a white woman on a segregated bus in Montgomery, Alabama, nine months before Rosa Parks, and covers her role in a crucial civil rights case.
Call Number: [Fic]
ISBN: 978-1-101-93951-2
"Writing letters to the late Dr. Martin Luther King Jr., seventeen-year-old college-bound Justyce McAllister struggles to face the reality of race relations today and how they are shaping him"--Provided by publisher.
Patron Saints of Nothing: Randy Ribay
Call Number: FIC RIBAY
ISBN: 978-0-525-55491-2
When seventeen-year-old Jay Reguero learns his Filipino cousin and former best friend, Jun, was murdered as part of President Duterte's war on drugs, he flies to the Philippines to learn more.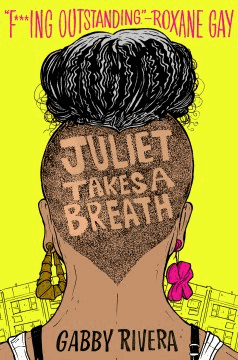 Juliet Takes a Breath: Gabby Rivera
Call Number: FIC RIVERA
ISBN: 978-0-593-10817-8
"Juliet, a self-identified queer, Bronx-born Puerto Rican-American, comes out to her family to disastrous results the night before flying to Portland to intern with her feminist author icon--whom Juliet soon realizes has a problematic definition of feminism that excludes women of color"--Provided by publisher.
Call Number: FIC DEONN
ISBN: 978-1-5344-4160-6
"To discover the truth behind her mother's mysterious death, a teen girl infiltrates a magical secret society claiming to be the descendants of King Arthur and his knights"--Provided by publisher.
We Are Not From Here: Jenny Torres Sanchez
Call Number: FIC TORRES SANCHEZ
ISBN: 978-1-984812-26-1
"Teens from Guatelama escape through Mexico and attempt to reach the U.S. border"--Provided by publisher.
This is My America: Kim Johnson
Call Number: FIC JOHNSON
ISBN: 978-0-593-11877-1
While writing letters to Innocence X, a justice-seeking project, asking them to help her father, an innocent black man on death row, teenaged Tracy takes on another case when her brother is accused of killing his white girlfriend.
American Panda: Gloria Chao
Call Number: FIC CHAO
ISBN: 978-1-4814-9910-1
"A freshman at MIT, seventeen-year-old Mei Lu tries to live up to her Taiwanese parents' expectations, but no amount of tradition, obligation, or guilt prevent her from hiding several truths--that she is a germaphobe who cannot become a doctor, she prefers dancing to biology, she decides to reconnect with her estranged older brother, and she is dating a Japanese boy"--Provided by publisher.
Call Number: 920 RAO
ISBN: 978-1-4598-1886-6
Looks at the lives of twenty environmental minority activists from around the world.
The big, bad book of beasts : the world's most curious creatures: Michael Largo
Call Number: 591.5 LARGO
ISBN: 0-06-208745-2
A treasury of strange knowledge and lore about animals, and also looks at the beasts we created with our imaginations, as well as ones long gone.
Nature Poetry : "Make Me a Picture of the Sun" : Sheila Griffin Llana
Call Number: 808.81 LLANAS
ISBN: 1-4644-0431-3
"Explores nature poetry, including famous American and European poets and their poems, as well as literary criticism, poetic technique, explication, and prompts for further study"--Provided by publisher.
Patterns in nature : why the natural world looks the way it does: Philip Ball
Call Number: 500.201 BALL
ISBN: 978-0-226-33242-0
"[Presents picture] galleries of nature's most ingenious designs, from leopards to leaves and from snails to stars, while also exploring the science behind the ... diversity of patterns in the natural world."--Back cover.
A Heart In A Body In the World: Deb Caletti
Call Number: FIC CALETTI
ISBN978-1-4814-1520-0
"Followed by Grandpa Ed in his RV and backed by her brother and friends, Annabelle, eighteen, runs from Seattle to Washington, D.C., becoming a reluctant activist as people connect her journey to her recent trauma"--Provided by publisher.
Call Number: FIC SMITH
ISBN: 0-399-25294-0
"Set in a futuristic, hostile Orleans landscape, Fen de la Guerre must deliver her tribe leader's baby over the Wall into the Outer States before her blood becomes tainted with Delta Fever"--Provided by publisher.
War Girls: Tochi Onyebuchi
Call Number: FIC ONYEBUCHI
ISBN978-0-451-48167-2
In 2172, when much of the world is unlivable, sisters Onyii and Ify dream of escaping war-torn Nigeria and finding a better future together but are, instead, torn apart.
Call Number: FIC HIAASEN
ISBN: 0-375-82181-3
Roy, who is new to his small Florida community, becomes involved in another boy's attempt to save a colony of burrowing owls from a proposed construction site.
Life As We Knew It: Susan Beth Pfeffer
Call Number: FIC PFEFFER
ISBN : 978-0-15-205826-5
Through journal entries sixteen-year-old Miranda describes her family's struggle to survive after a meteor hits the moon, causing worldwide tsunamis, earthquakes, and volcanic eruptions.
Ship Breaker: Paolo Bacigalupi
Call Number: AUD FIC BACIGALUPI
ISBN: 1-4418-8349-5
In a futuristic world, teenaged Nailer scavenges copper wiring from grounded oil tankers for a living, but when he finds a beached clipper ship with a girl in the wreckage, he has to decide if he should strip the ship for its wealth or rescue the girl.